Automatic feed screwdriver systems ideal for online automation manufacturing process
Views: 15 Author: Automatic Screw Feeder Machine Manufacturer Publish Time: 2021-06-22 Origin: https://www.calvindude.com/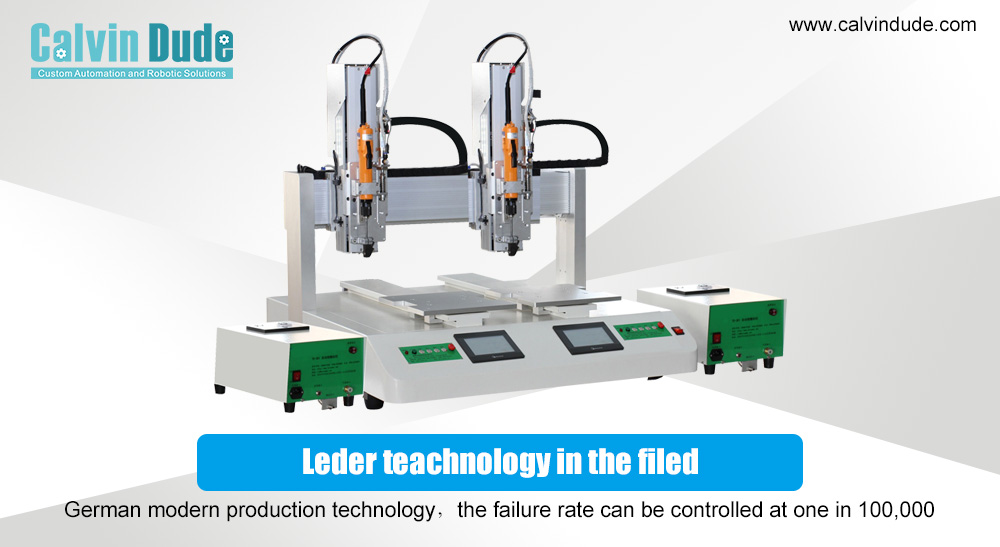 Automatic feed screwdriver systems ideal for online automation manufacturing process
It is important to pick a system that is considered the best for a particular product type. There are many variations when it comes to automatic feed screwdriver systems. This means special care should be taken during the selection period. The product type is one of the most critical determinants when it comes to picking the best. For fully automated assembly lines, open bins are a great choice. Picking the right system for the entire assembly line is an important thing.

It is important to appreciate that automatic screw tightening machines can assist in making the production process faster and more cost-efficient.
For assembly automation
Anyone who wants to ensure an efficient manufacturing process in any company needs to embrace technology. One of the things to add to systems is the automatic screw fastening machines. Many manufacturers are dealing with small components and other things that need special care to avoid destruction. With the best system in place, everything is made efficient and more orders can be completed. When things are done fast, it means better revenue for the company.
Things to note
For product success, having the ideal assembly automation screw feeders is very important. One needs great machines within the workplace; assembly lines usually need fasteners and screws. For this reason, it is important to ensure that the best units are installed to make things at their optimum. It is important to review all the options available and compare suppliers and manufacturers to pick the right machine. This is because not everyone is reliable when it comes to delivering high-quality automated screw driving systems.
Just like purchasing any other thing, some basic factors need to be considered before any others follow. When picking the automatic feed screwdriver systems, you will have to think of the screw size that is intended for use. The next thing is to determine how the machine will be maintained or repaired should the need arise. Some machines are hard to repair, and finding components within your area may be hard.
After coming up with these, some factors have to be considered as well. They include.
• Supplier location
• The automation requirement of the processes
• Screw coating as desired
• Screw size and the way it needs to be tightened
By carefully thinking about the above factors, it becomes easier to pick the right assembly automaton screw feeders.
By investing in a reliable automated screw driving system, company growth is guaranteed. The company does not have to struggle to meet a particular workload. To boost production quality, it is important to ensure that the best system has been installed. With the right automatic feed screwdriver system, the entire screwing process becomes a breeze.
To ensure the assembly process is better and ensure less downtime, reliability and speed are important considerations. With this, it is possible to reduce overreliance on human operators and reduced waste of material, resulting in great outcomes. The error detection feature means no screws will ever be missing or loose.