Choosing an automatic screw tightening machine for automation in the production process internal or external
Views: 27 Author: Automatic Screw Feeder Machine Manufacturer Publish Time: 2021-04-01 Origin: https://www.calvindude.com/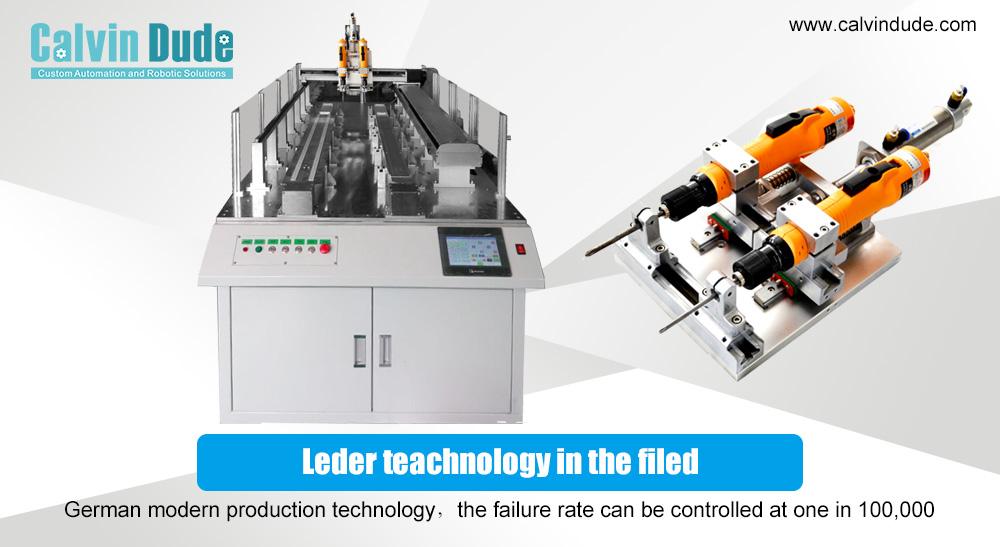 Choosing an automatic screw tightening machine for automation in the production process internal or external
Everyone knows that an efficient manufacturing process can significantly impact the profit margins of any company. This includes third-party manufacturers who deal with the production of smaller components for other products. When the production line is efficient, the company can fulfill even more orders and accept offers, increasing the profit margins exponentially.
To ensure that the company and products are successful, you need to have a good setup in place. Most assembly lines need fasteners and screws, which means you have to choose the right automatic screw feeder machines that suit the line. This makes it possible for the company to meet all the production quotas without any delays.
To pick the right feeder and automatic screw tightening machine, an in-depth analysis of all the available options should be made and the best suppliers evaluated.
If you were told to build a good doghouse, you do not think about the materials first. The most important concern is the size of the dog. Everything follows from there.
The factors that you have to consider when choosing a screw tightening machine for any assembly line are usually basic. You need to consider how big the screws you intend to use are. You also have to consider whether you can access the repairs and maintenance of the machine as required.
With the right ideas in mind, some basic factors should be considered, and they include:
• Screw size
• The screw coating
• Level of automation
• And the location of your supplier
With such factors, any production engineer should make the best choice, all factors considered.
As companies expand production, investing in the best automatic screw dispensers and automatic screw feeder machines becomes necessary. You can boost product quality and accuracy by getting the best system and having it installed. An auto-feed screwdriver is a good choice of multiple screws of the same size are utilized during production.
Reliability and speed are very important when you want to improve the whole assembly process and reduce downtime. When you do not use operators to handle the fasteners, you eliminate waste and get a better outcome. With automation, you reduce the chances of some screws being overlooked or fastened the wrong way since the margin of error is greatly reduced.
Techleader is one of the best automatic screw dispenser manufacturers offering some of the best solutions to different industries. We understand the demand that is there in the market. Manufacturers are actively looking for tools that offer reliability and speed. It becomes even better when setting up is easy, and the quality assured. For this reason, Techleader concentrates on producing the best and most flexible fastening tools that can address the different trends that are desired in the market.
We have all sorts of automatic screw feeder machines with the best technology that allows the user to follow the whole process. Things are ever-changing within the market, which is why automated screw driving systems ensure traceability and integrity.