The constituents of an automatic screw locking machine
Views: 5 Author: Automatic Screw Feeder Machine Manufacturer Publish Time: 2021-06-08 Origin: https://www.calvindude.com/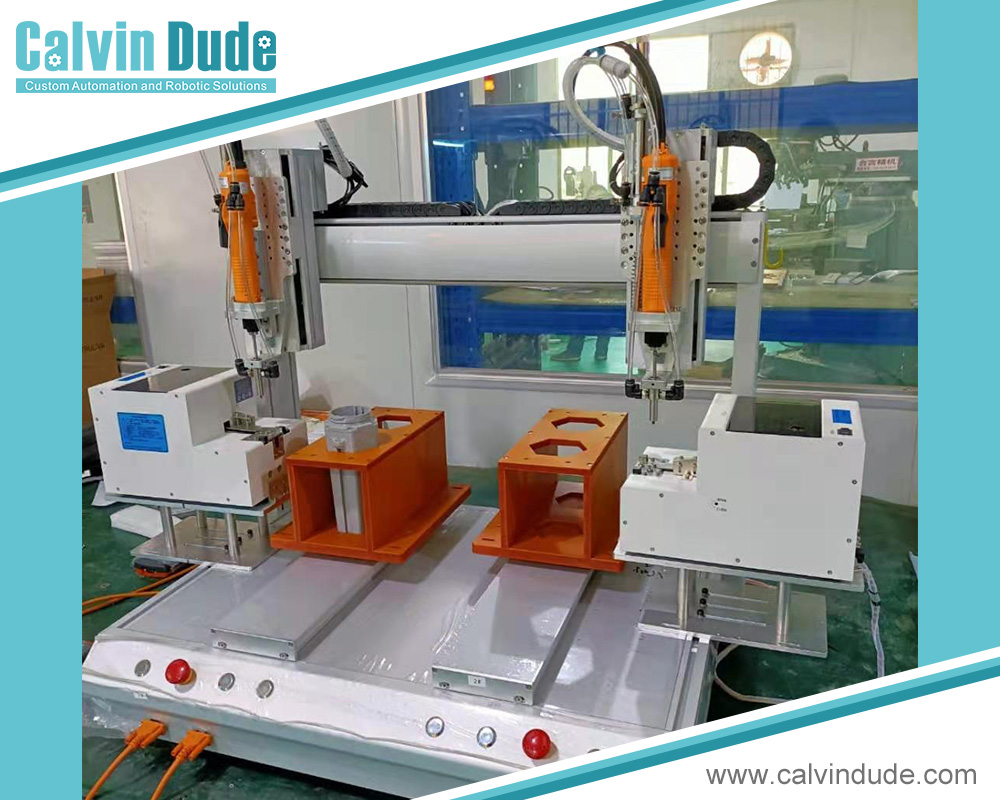 The constituents of an automatic screw locking machine
Automatic feed screwdriver systems and dispensers manufacture home appliances and finish product assembly, especially the locking part. These machines make sure that products are packaged the right way. They come in different dimensions, and the choice usually depends on the tasks and the kind of things one wants to achieve during processing.
These machines can be adjusted based on the kind of product that is being assembled or produced. There are different electrical configurations for the various auto screw feeding systems today. Making the right choice can mean the difference between completing processes successfully or failing. There are high-precision options that come with a locked x-axis module.
The automatic screw feeder machines usually have cylinders, different components, motor driers, bits, vacuum tubes, and touch screens. Usually, these things are acquired from different parts of the world to create the most functional automatic screw tightening machines.
Working of the machines
How automatic feed screwdriver systems are operated depends on their design and the way they are created to perform. In some cases, one needs to load products manually and set the jig piston. When this is done, locking mode starts automatically. The lock screw completes automatically, and the products can be unloaded manually or by conveyor.
Usually, the machines have excelled file import coordinates. They may adopt different locking modes that depend on the machine.
Replacement products are modified, and usually, the yield is quite high and very precise.
Most of the automatic feed screwdriver systems are of very high quality. The locks are inherently reliable and stable. There are auxiliary functions as well that could feature slip detection and leakage detection.
Some machines also have lock recognition, detection once a screw is in, and bad screws. They come with programming features like CCD, which guarantees great convenience and accuracy. The machines are appropriate for plastic products, photoelectric, computers, and toys.
Dimensions
In most cases, the dimensions of machines depend on the size of the product they are supposed to assemble. There is also a power consumption variance that also depends on how it is designed. They come in different materials but are mainly made of aluminum and steel. Different mechanisms are involved in the creation of the best automatic screw feeder machines.
There are different mechanisms that are used in the creation of automatic screw feeder systems. These include pneumatic and electrical combinations, motors, and lead screw cylinders. Most machines also come with self-feeding features an automatic lock capabilities.
In most cases, the clock speed will depend on the route and length of the screws in question. This determines how fast a job is completed.
These machines are used on assembly lines for finished products to make sure that products are safely secured. There are so many features that work together to guarantee that the products are superior and safely secured. The machines used for this purpose are of high quality and can yield great accuracy.
It is important to choose the best manufacturer and supplier for these machines to guarantee the safety of use, durability, and functionality.