The technology behind automatic screw feeding systems for high volume production
Views: 13 Author: Automatic Screw Feeder Machine Manufacturer Publish Time: 2021-05-10 Origin: https://www.calvindude.com/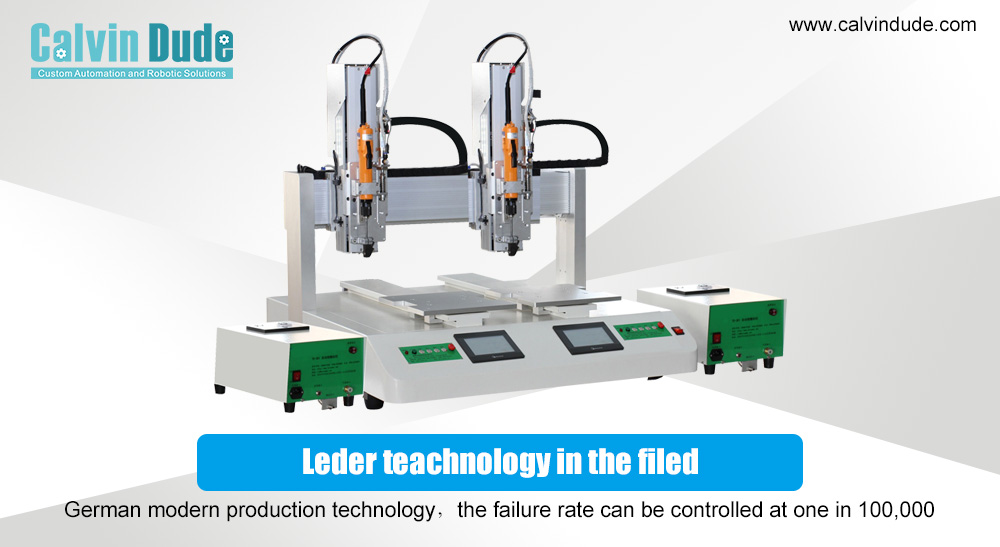 The technology behind automatic screw feeding systems for high volume production
The importance of automatic screw driving systems cannot be overlooked. When applied well. You have the chance of getting some great outcomes at the end of the day. Traditionally, the assembly process has always used manual and semi-automated applications. Today things are slowly changing.

We now have industries that are dealing with large-scale production. This makes the manual and semi-automatic options a liability. Using manual systems means more expenses to pay operators. High production means a lot of work done within the shortest time possible. This is what makes manual production a bad fit.
Depending on the level of production, you can decide the kind of application to use. There are automated robotic screw fastening applications that can be used for high-level and medium-level production options. This means you will not need human labor to deal with screw fastening, as that will already have been catered for. You can dedicate labor to more valuable and complex operations within your company instead. These solutions improve efficiency and work quality. This is why different automatic screw dispenser manufacturers are working hard to give more sensible and reliable choices.
Technology
Some automatic screw dispenser manufacturers have come up with different technologies to handle different screwing options. There are robots bearing X, Y, and Z coordinates with a mount to handle different products.
In some cases, they bear automatic feeding systems that provide screws to a designated vacuum nozzle. This can be combined with different screw types if they are needed in production.
To make things even easier, different manufacturers use an interface that can be programmed quickly and easily for implementation purposes. In many cases, the interfaces do not need any unique programming skills. This means that anyone can be trained to operate the machine.
Most of the screw driving systems are created so that they are very light and can be moved from one point to the next. This means you use the same machine on different assembly lines when the need arises. This is a convenient thing since you will be fully utilizing your investment.
The other area that most screw dispenser manufacturers have been concentrating on is making such applications low maintenance. When they do not need too much servicing, it makes them cost-efficient and reliable at the end of the day.
Customization
Sometimes you may start a company with very unique processes that need very specific procedures. You may not find a machine that does all that you want it to. In such a case, you can approach an automatic screw dispenser manufacturer to create a custom-made solution for you specifically.
In most cases, however, most manufacturers design automatic screw driving systems that are easy to customize for different industries. This is because most companies do not concentrate on the production of only one product. You may have to change some components from time to time to match your production needs at that particular moment.
The wisest thing to do in such a case is to pick a machine that can be customized easily. You may not have to buy two machines at the end of the day.