The BJP and Shiv Sena had a survey in Maharashtra last year after the meeting of the chief minister, after which the Sena teamed up with the arch-rival congress and the NCP to form the government.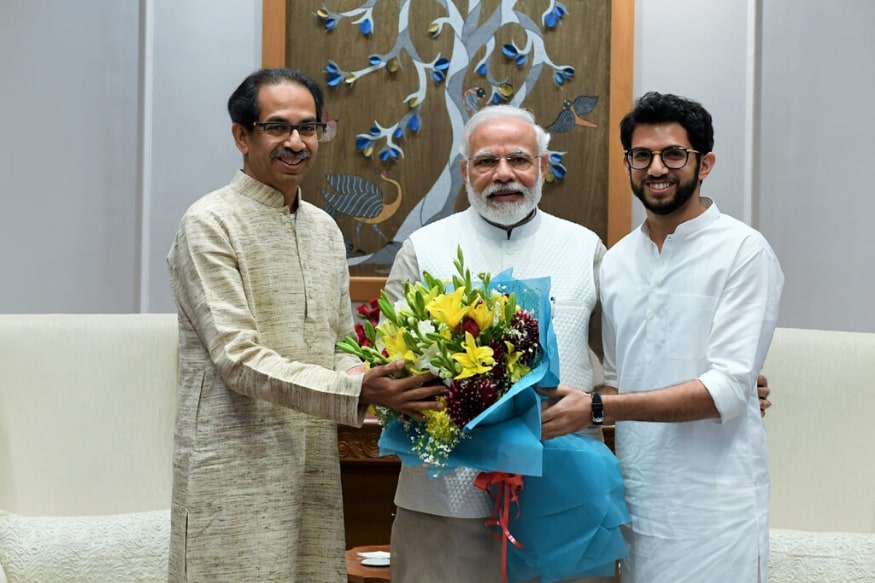 Delhi: Maharashtra chief minister Uddhav Thackeray and Maharashtra government minister Aaditya Thackeray called on Prime Minister Narendra Modi.
New Delhi: Nobody has to fear the CAA and the NPR won't throw anyone out of the country, Maharashtra chief minister Uddhav Thackeray said here on Friday after meeting Prime Minister Narendra Modi.
This was Thackeray's first meeting with Modi after taking over as Prime Minister of Maharashtra. Thackeray's Shiv Sena was formerly part of the BJP-led NDA, but formed the Maha Vikas Aghadi government in Maharashtra with Congress and the Nationalist Congress Party (NCP) after separating from the Saffron Party.
"I had a good discussion with the Prime Minister on issues related to Maharashtra. I also discussed the CAA, NPR and NRC with the Prime Minister. No one has to be afraid of the CAA. The NPR will not throw anyone out of the country," said Thackeray Reporters after meeting the prime minister.
The Prime Minister also confirmed that the NPR will be carried out in Maharashtra. He also denied that there was friction among the Maha Aghadi voters while claiming that the Maharashtra government would complete its five-year term.
Congress and the NCP are reportedly upset about the Prime Minister's position on the NPR and CAA.
"There is no friction between the Allies. We will run the government for five years," said Thackeray.
He also said the Prime Minister had assured him that all cooperation would extend to the Maharashtra government.
Get the best of News18 in your inbox – subscribe to News18 Daybreak. Follow News18.com on Twitter, Instagram, Facebook, Telegramm, TikTok and on YouTube and stay up to date with what's happening in the world around you – in real time.