Buying An Automatic Screw Feeder Machine - Factors To Consider
Views: 35 Author: Automatic Screw Feeder Machine Manufacturer Publish Time: 2021-03-23 Origin: https://www.calvindude.com/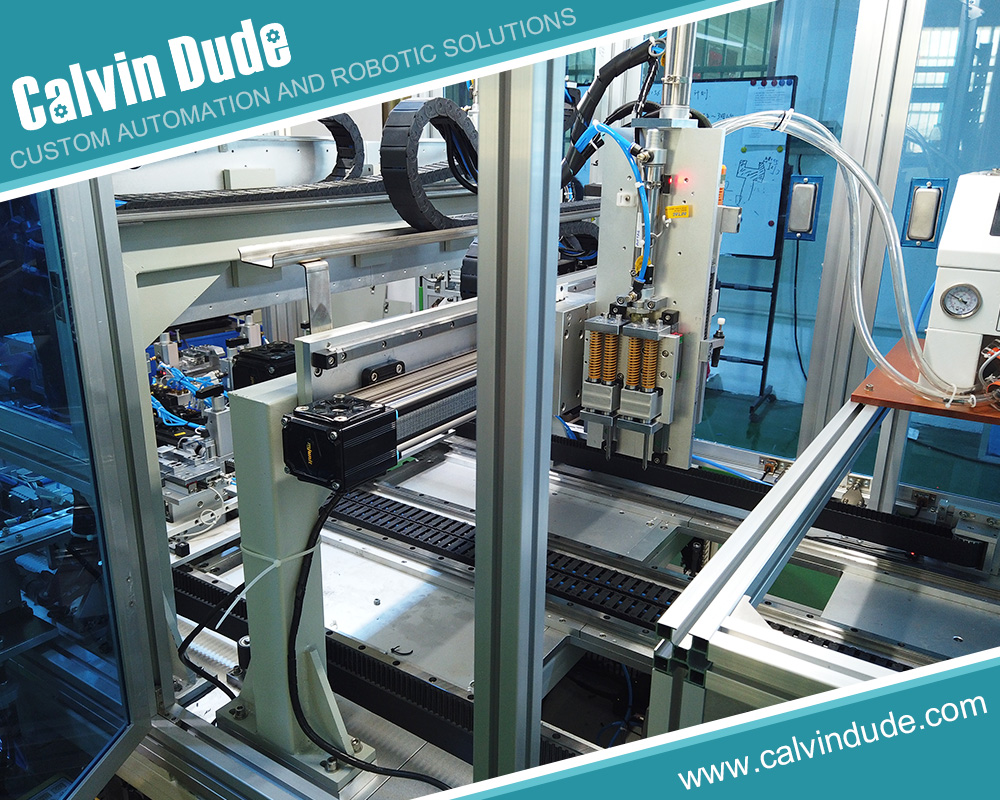 Buying An Automatic Screw Feeder Machine - Factors To Consider
Automatic screw feeder machines are as varied as they can get. However, they are only as good as the features they offer and the quality they are built to.
Besides, the manufacturing process and its requirements largely depend on the industry, thus
Knowing what to look for when shopping for an automatic screw feeder machine will help you make the right choice.
Size of the Screw
Screws are of different sizes. For instance, the larger sized screws are used for heavier loads in the automotive industry. Their micro-sized counterparts are a common sight on circuit boards of compact medical equipment or consumer electronics.
Automatic screw dispensers are designed to handle different screw dimensions. Thus, you will come across an automatic screw feeder machine for micro-sized, small and large screws. It is however unlikely that you will find a screw feeder that can switch between varying screw sizes.
Hence, the first question you need to ask yourself is - what is the type and size of screw you are dealing with.
Coatings on the Screw
The screw supply mechanism involves conveying fasteners across various moving parts starting from the hopper or bin into which they are loaded right up to the point of discharge.
In many applications, screws are further coated with materials. The additional coatings help them withstand high temperatures and pressure, increase durability and strength, and reduce friction.
However, there are chances that the feeding system could spoil the coating. Not only this, the material used to make the screw becomes another major consideration. Screws made of pliable, lightweight materials such as plastic tend to bend or get destroyed.
Thus, it is essential to choose an automatic screw feeder machine that is designed to handle these additional requirements.
Level of Automation
This aspect is closely tied to the scale at which your business operates. Smaller production units typically handle low product and production volumes. Thus, their screw feeding needs must also be small when compared to a fully automated assembly line.
The primary reason units opt for fully-automatic screw presenters is so that they can leverage the benefits of high processing volumes and high speed. But we don't always recommend a small scale business going fully automatic as their other systems may not match in terms of capacity and performance.
On the other hand, in the case of a larger operational unit, a basic or semi-automatic screw feeder machine is not a viable solution. You may save on the purchase costs to start with, but it can have a negative impact on the production volume or overall efficiency.
It is important you assess the needs of your set up, so that the return on investment justifies the cost. You may also want to consider whether it will be part of a robotic assembly apparatus or whether there will be a human operator.
Supplier Location
Automatic screw feeder machines are machines. There is a possibility of a breakdown thereby requiring maintenance and repairs.
A supplier located nearby will help reduce downtime caused due to machine breakdowns to a minimum, especially when it is unplanned.
Finally, consider the cost. It should match the features offered.