Whether on a banana leaf, a clay bowl, a wooden plate or a shiny metal container filled with smaller but equally shiny containers, the concept of a thali is universal for the countless kitchens in India. Similar to the ubiquitous Khichdi, the Thali permeates every region of the country, perhaps different in shape and design, but identical in concept. In fact, the whole science behind the thali, balancing the flavors and blending the ingredients to create a complete dining experience is quite similar to that of the Khichdi.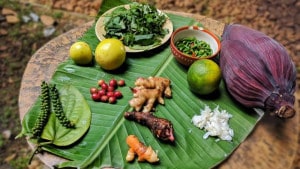 On his show, Utsav: Thalis of India via Living Foodz, Kunal Kapur, head chef at Leela Kempinski, Gurgaon – who is known to the Indian public as one of the hosts of MasterChef Indiaas well as his own shows including Pickle Nation, Fit gourmet and My yellow table – travels through the country and stops in 18 cities to try their goods, so to speak.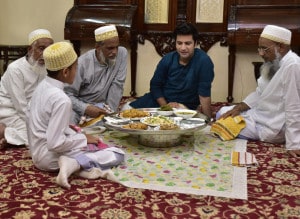 "The idea came when I was shooting for a previous show that allowed me to travel around the country. There are so many hidden gems and the Thalis from different regions are a great way to showcase the dishes typical of this cuisine." said Kapur and spoke to News18.com. He literally described the show as "India on a record" and said, "There were so many different Thalis that it was impossible to show them in one season, so you can see 30 Thalis, which we thought we could do . " Justice too. "
Kapur notes that the show follows the government's "Make in India" initiative very closely and believes that the show will give viewers an unprecedented insight into the country's various foods. it certainly opened his eyes. From exploring the marketplaces in Hyderabad to visiting vegetable gardens in Coorg to eating in the homes of local residents, Kapur has experienced a number of regional Indian dining traditions, techniques and dishes. he hopes to bring this haunted journey to television screens.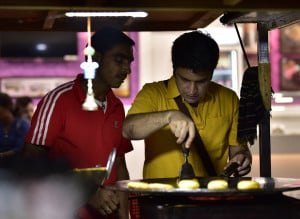 However, his next project is online: a web series in which Kapur is completely himself and explores his different passions and, of course, food. Stay tuned. Or should we say sign up.
Support the day laborers who have been hardest hit by the COVID 19 crisis. Click here to contribute. #IndiaGives
The daily News18 Coronavirus COVID-19 newsletter – get your copy here.
Subscribe to News18 Daybreak. follow us on Twitter,
Instagram,
Facebook,
Telegram,
TikTok and on
Youtube