Evaluating your need for an automatic feed screwdriver system
Views: 11 Author: Automatic Screw Feeder Machine Manufacturer Publish Time: 2021-04-06 Origin: https://www.calvindude.com/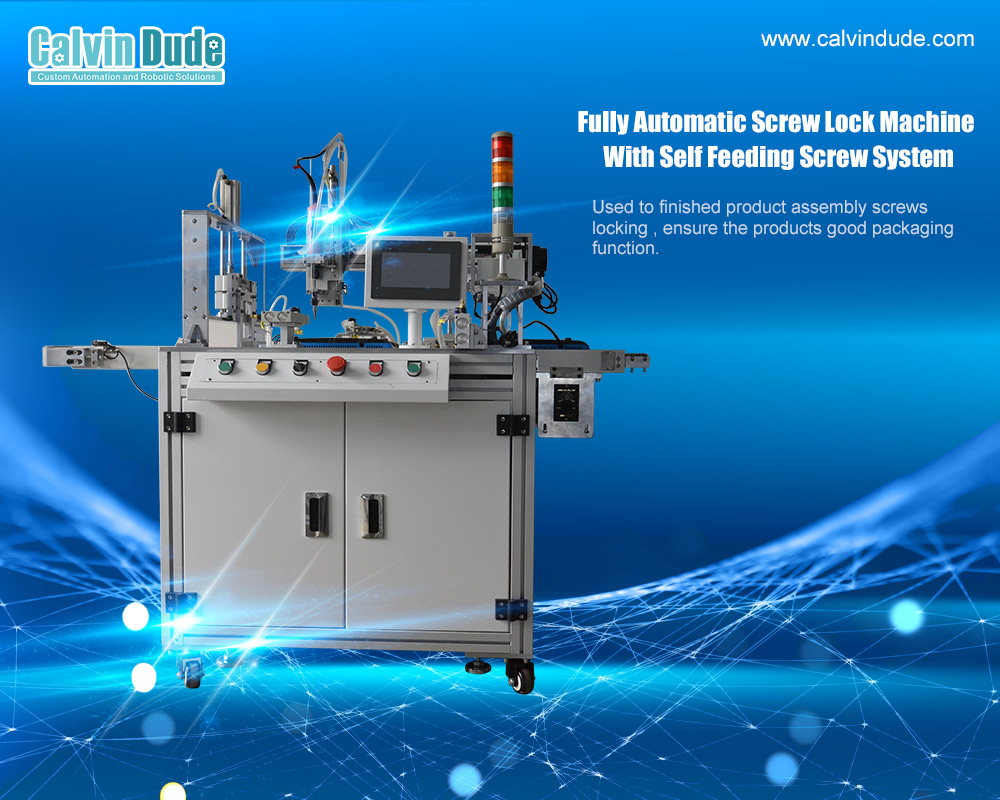 Evaluating your need for an automatic feed screwdriver system
Manufacturing is an integral part of the world economy. So many manufacturers need screw driving systems to make their processes fast and effective. By installing an automatic feed screwdriver system, you get the most out of your processes.
When picking the best machine, you should find out whether your process needs nonstandard fasteners or not. Some fasteners cannot fit through the normal systems because of their protrusions and unusual size. For such fasteners, you may need customized or specialized screw delivery solutions. You need to check to ensure that the screws can easily fit any delivery system you could be targeting.
If you are dealing with unusual fasteners, you should get a physical example so that you can be sure that they will fit. Some fasteners come with special coatings; there are yet others that need to be handled delicately. If want no damage during delivery, you should find a system that can handle all the screws with great care.
Anyone dealing with manufacture should know that every system needs repair and maintenance as a routine thing. It is, therefore, wise to pick a manufacturer that is close to your location. It makes sense to pick someone who has a service center if at all the company is far from you. By so doing, you reduce downtime and greatly improve the overall efficacy of your processes. Manufacturers expedite the service plans allowing repair and maintenance initiation without the need for so much paper work each time.
When you have thought through everything you need for your company, you should find an automatic feed screwdriver that suits the kind of needs you have. There are different automatic screw tightening and screw driving machines that you can choose from. It is important to shop around and find the one that is best for your business.
When it comes to buying an automated screw driving system, you should know it is not the same as getting something as basic as pizza. Such a purchase means that you are in a relationship with the manufacturer that could go for decades. When you start shopping, you need to consider if you are comfortable working with the manufacturer in the long-term.
When you pick a good company, you can expect equally good services. This means pleasant experiences and timely repairs. When everything is done in good time, you do not incur unnecessary losses since your downtime is greatly reduced. If you want to succeed, then you should pick a winning company.
At Techleader, we are highly dedicated to offering the best fastening solutions and the best customer service you ensure that you are provided with all your manufacturing needs exactly how you want them. Customer service is important to us, and we work at offering the best customer experience at all times. We can give you a quote and get you an appointment with the experts to evaluate your needs and make sure you source the best automatic feed screwdriver system that matches your needs to the maximum.