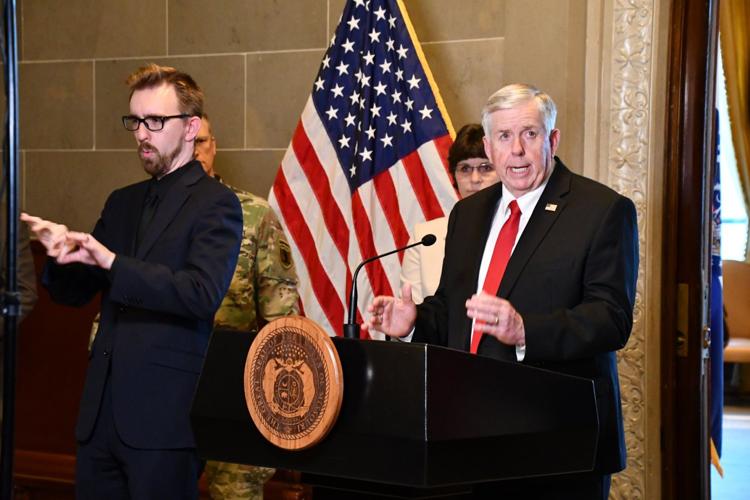 JEFFERSON CITY, MO – Missouri Governor Mike Parson urged the Missourians to be confident that the state is ready to reopen its economy.
During today's briefing, Parson said Missouri had met all of the four pillars of the economic plan. These four pillars are:
– Expansion of the state's COVID 19 test capacity.
According to Parson, up to 50,000 tests per week could be carried out today. According to Parson, there are more than 125 sampling sites across the state. A mobile range is available for those who can now get to test sites.
– Expansion of reserves of personal protective equipment by opening up public and private supply chains.
Parson partnered with Google for Google Marketplace to get PSA for healthcare workers across Missouri.
– Continue to monitor the capacity of the state hospital and health system and expand this capacity when necessary.
According to Parson, COVID-19 hospitalization has decreased in all regions except St. Louis.
– Improve the state's ability to predict potential outbreaks using public health data.
The director of the Ministry of Labor, Anna Hui, also provided information on unemployment benefits. She says the state processed 400,000 initial applications and made payments worth about half a billion dollars. According to Hui, the Ministry of Labor is preparing to hire more people so that more people can be supported more quickly.
On Wednesday April 29, Missouri had a total of 7,425 cases and 318 deaths.