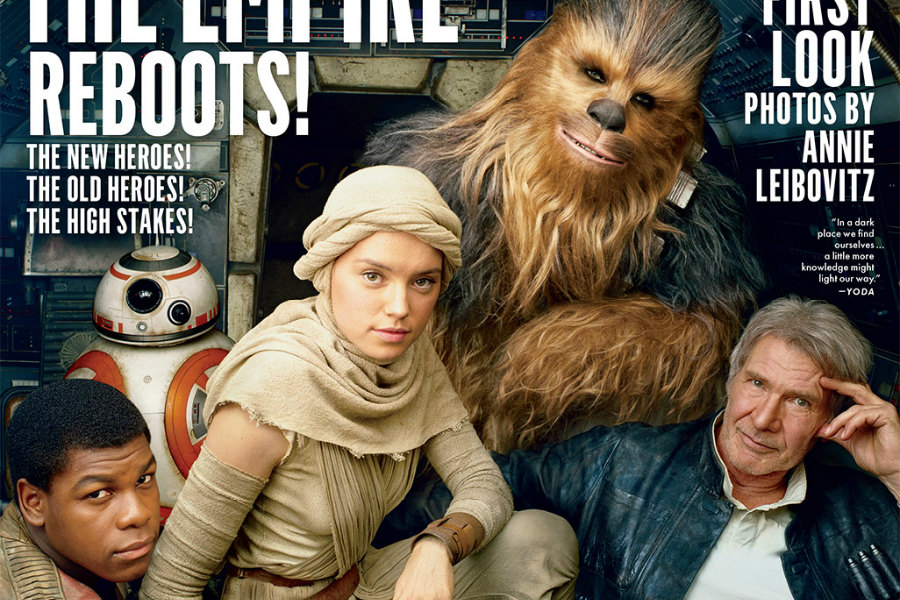 Happy May the Fourth, y'all! 

In honor of Star Wars Day — celebrated annually on May 4 because you can say stuff like, "May the Fourth be with you!" — a host of new images from Star Wars: The Force Awakens have arrived online, courtesy of a Vanity Fair photo shoot by celebrated photographer Annie Leibovitz.

Following on the heels of the latest trailer, the new images confirm a few big character rumors, as well as introduce our first look at Lupita Nyong'o's mysterious character, a pirate named Maz Kanata.

First, check out the cover photo above featuring Han Solo (Harrison Ford), Chewbacca (Peter Mayhew) and the Star Wars newbies, Daisy Ridley, John Boyega and BB-8.

Here's a cool behind-the-scenes image of the photo above from the VF video at the bottom of this post.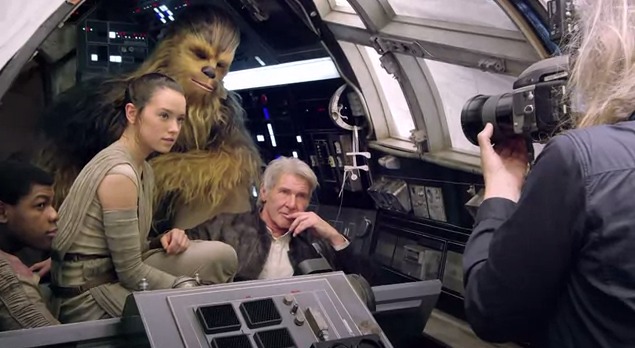 Here's Nyong'o covered in motion-capture dots, telling us her character will be completely CG.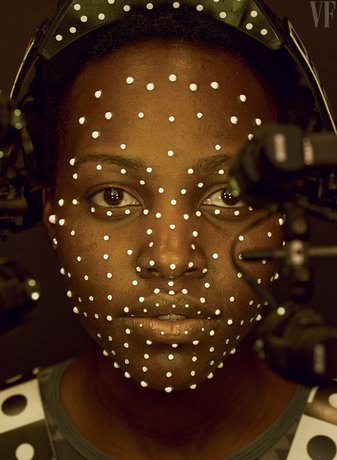 Following that image is this one of a group of "travelers, smugglers and assorted riffraff in Maz Kanata's castle." Not only does that tell us Nyong'o's character is a pirate, but she must be successful enough to have her own castle, too. Is she this movie's Jabba the Hutt-like character?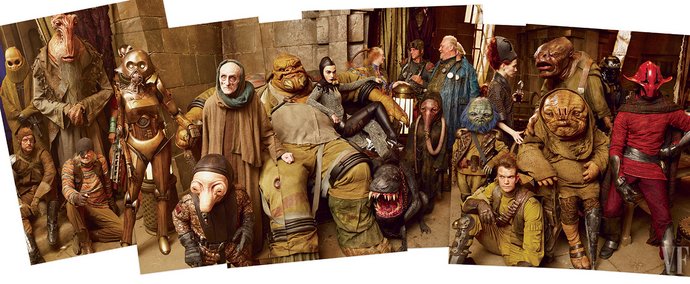 Here's our first official image of Adam Driver along with confirmation that he is indeed playing the main villain, Kylo Ren.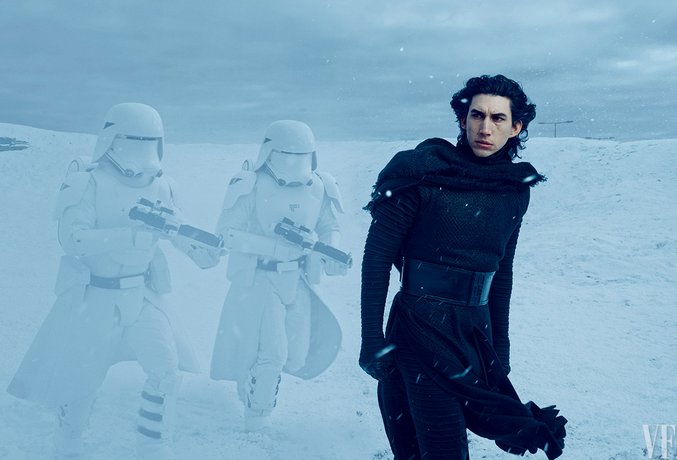 This image comes with the caption: "Next-generation bad guy Kylo Ren (Adam Driver) commands snowtroopers loyal to the evil First Order on the frozen plains of their secret base."

Speaking of the bad guys, check out Gwendoline Christie as First Order officer Captain Phasma.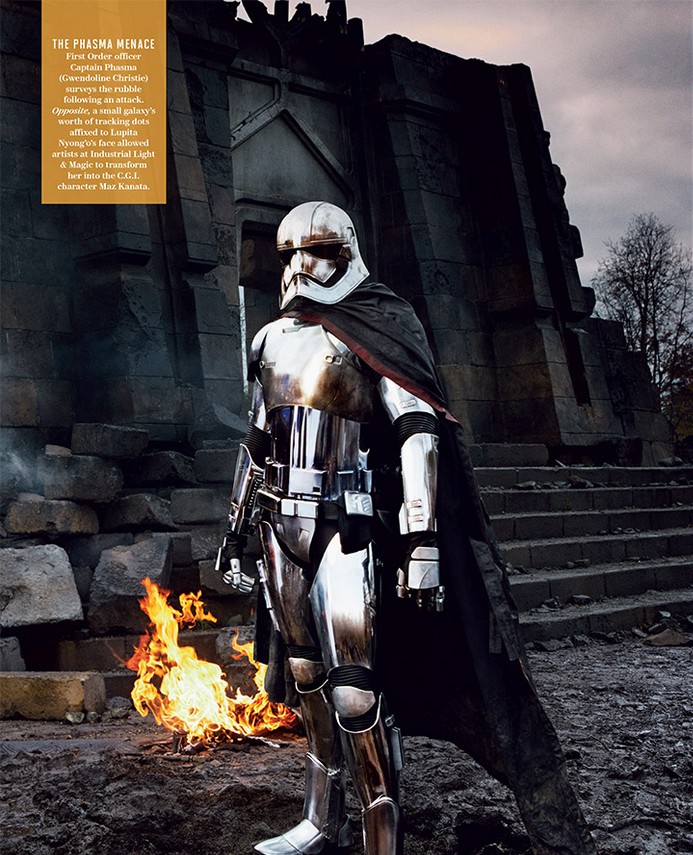 This image confirms that Christie (Game of Thrones) is indeed playing the masked officer, an officer for what's being billed as the new Empire: the First Order.

Next up is Oscar Isaac's Poe Dameron posing in front of his "trusty X-wing fighter."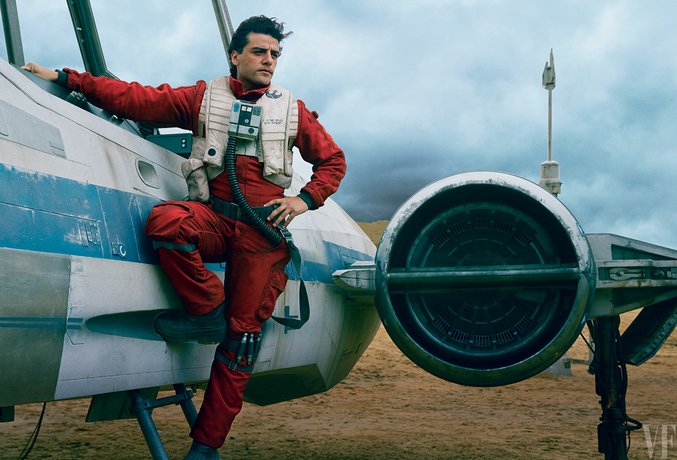 And finally it's newcomer Daisy Ridley, in a photo that shows J.J. Abrams giving direction amidst a crowded marketplace on the planet Jakku.


Watch a behind-the-scenes video from the photo shoot below, via VF.

Star Wars: The Force Awakens hits theaters on December 18.