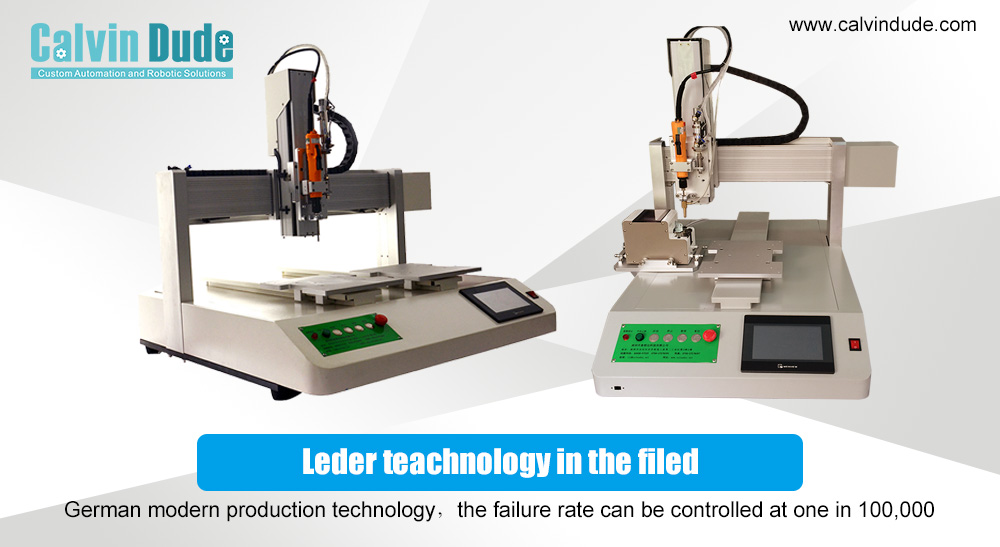 How has the automatic screw driving machine Industry changed?
Moving ahead in this fast-growing world, we all have seen many things evolving to their advanced and better forms. There has been a lot of technological advancement in so many conventional instruments and methods of manufacturing things. This pattern of progression and evolution is one of the so many positive things about technological growth.
Apart from making wholly new and advanced instruments, many instruments get reconfigured so that we can meet the needs of the project. It does not matter what type of project you're working on or what type of machine you require; the most important thing during any task is to have an efficiency of the result.
However, another most essential aspect of machinery that is considered during the production of any product is the speed of that machine. Many of the machines in industries are made to increase efficiency and reduce the time involved in performing that function which can be done by increasing the production speed.
Using automatic screwdrivers in the industry is one way of increasing efficiency and saving more time on a large scale. Before automatic screwdrivers, it was very difficult to handle each screw that was small in size manually. However, technological advancement made it easier and more precise.
There are a bunch of advantages of using automatic screwdrivers for fastening elements in an automated process. These screwdrivers are beneficial for both company and the product. In industry, these automatic screwdrivers and fastening instruments that fasten elements efficiently tend to increase the output and productivity.
Moreover, it also makes the manufacturing tasks cheaper because it eliminates the cost of all the different machines that will be required. Hence, this screwdriver is designed to be very portable and can be placed in any position. With these screwdrivers, reliability can be seen in each product.
Automatic Screwdrivers For Screws
There are generally three types of automatic screwdriver screws: SES, SEL, and SRL.
SES: The SES type of screwdrivers have a system based on the very little movement of masses. This is because of the integrated stroke movements. This automatic screwdriver is very suitable for high-performance systems that are fast running and have high cycle time. During the fastening process, sensors and drive do not move a lot which interns increase the durability and lifespan of the screwdriver.
It's one of the most commonly used automatic screwdrivers, and it comes with a Heat Stroke. Moreover, it is also available in a vacuum version and can be driven with any drive. The suitable screw size for SES automatic screwdriver is between M2-M10. It has a rotational speed from 50- 2500Rpm. However, the speed depends upon the choice of drive you choose. The torque of the SES screwdriver is up to 45 Nm and the cycle time is only 0.8 seconds.
SEL: This type of automatic screwdrivers is made short, compact, and portable with an easy-to-carry design. However, this type of automatic screwdrivers have high torque, and they come along with head stroke. SEL screwdrivers also are available in the vacuum versions. Moreover, they are also accessible for any drive and can be compatible with any of the drives.
The range of the compatible screw size for SEL screwdrivers is M1,6-M12, and the rotational speed of the SEL automatic screwdriver is between the range of 50 to 2500 rounds per minute. However, the speed of rotation depends upon the efficiency of the drive that you attach. The value of torque of the SEL screwdriver is up to 100Nm and the cycle time is from 1.5 seconds.
SRL: This type of automatic screwdriver is also made short, compact, and portable in design. Moreover, they are designed to be compact and short of creating higher torque than the SES ones. However, the SRL automatic screwdrivers do not come with heat stroke, and they are suitable for applications like robot applications. SRL automatic screwdrivers are also available in the vacuum version, and you can choose the device as per your choice as well.
The range of the compatible screw size for SEL screwdrivers is M1,6-M12 and rotational speed is about 50-2500 rpm.
Automatic Screwdriver For Screws Without Engagement:
With an automatic screwdriver machine, you can fasten threaded pins that are present without engagement. It is done by rotating a chuck that is a quick-release chuck that grips the threaded pins to rotate.
Automatic Screwdriver for Flow Drilling Screws:
The mechanism of this flow drilling machine is that it involves a very innovative technology for joining metal sheets. There are no pre-drilled or pre-cut threads, and the screw, with the help of an automatic screwdriver, cuts the thread itself.
Once it is formed, it is known as a flow drilling funnel. These automatic flow drilling screwdrivers are also known as FSF. FSF is an utterly monitored system. It has an automatic feeding system, which means that you have to feed on the fastener from a magazine. This instrument is used for stationary or for robot applications in industries.
FSF comes with a heat stroke, and the compatible drive is a servo drive. When the maximum torque value of the FSF is up to 15 nm, the rotational speed can be up to 5,000 rpm.
Automatic Screwdriver used for Coil Thread Inserts
Most of the screwdrivers that are used as thread inserts are processed manually. Manually processing is feeding on a magazine. However, in this system, the thread inserts are fed automatically. This automatic feeding increases the cycle rate extensively. Due to proper monitoring of the torque, torque, torque angle, the depth of the screwdriver, the quality of the fastening process is enhanced. This also increases the process efficiency.
DGS: this machine has a brilliant and slim design because it doesn't have a magazine. Moreover, this machine is capable of processing independently of position. This independence makes it more suitable for robots and positioning systems.
Summing up:
There are a variety of automatic screwdrivers that are available now with different body designs, torque, torque angles, compatible drives, and rotation speed, and each of them has its distinguished function according to the build and performance.