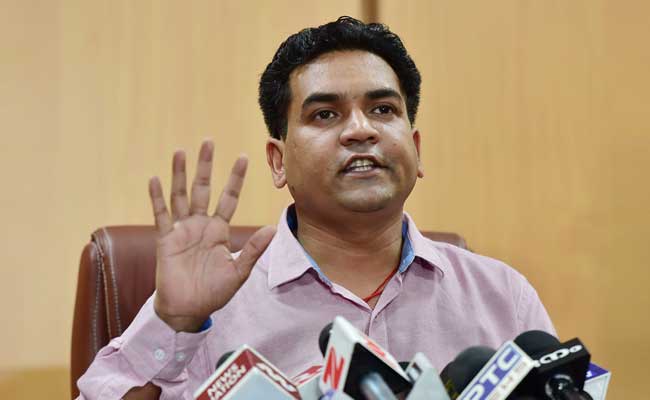 New Delhi:
Kapil Mishra, a former BJP candidate from the Aam Aadmi Party (AAP), controversially compared the polls on February 8 with an "India-Pakistan" match.
"India vs. Pakistan, February 8, Delhi. India and Pakistan will compete against each other on the streets of Delhi," tweeted Kapil Mishra, a former Delhi minister who is known to have shut up and has recently made several divisive comments.
Mr. Mishra, who was close to Delhi's Prime Minister Arvind Kejriwal and the inner circle of AAP, was bitterly separated from the two after publicly accusing Mr. Kejriwal of corruption.
Even before he officially stepped down from AAP, his attacks against Mr. Kejriwal, a man he had previously fallen in love with, grew increasingly violent. The 39-year-old even fought for BJP candidates in the national election last year without formal announcement. He joined the BJP in August.
Last week the BJP named him as a candidate from Model Town in North Delhi and compared him to his former colleague and two-time AAP legislator Akhilesh Pati Tripathi.
AAP complained to the Chief Election Officer and said that Mr. Mishra's nomination should be canceled. The party said the rules made it mandatory for those who use government housing to issue a fee certification for water, electricity, and telephone costs, but Mr. Mishra hadn't even mentioned it in his papers.
The results of the new elections in Delhi will be announced on February 11. The AAP, which won 67 out of 70 seats in Delhi in the previous election and left only three seats for the BJP, hopes to repeat its successful run in the capital. However, the BJP says that Arvind Kejriwal's party will not appear in the past five years.