IWL 2019-20: Sandhiya and Karthika each scored three goals, Sumithra got a duel, while Kunti Kumar scored one goal when Sethu FC defeated BBK DAV FC 9-0.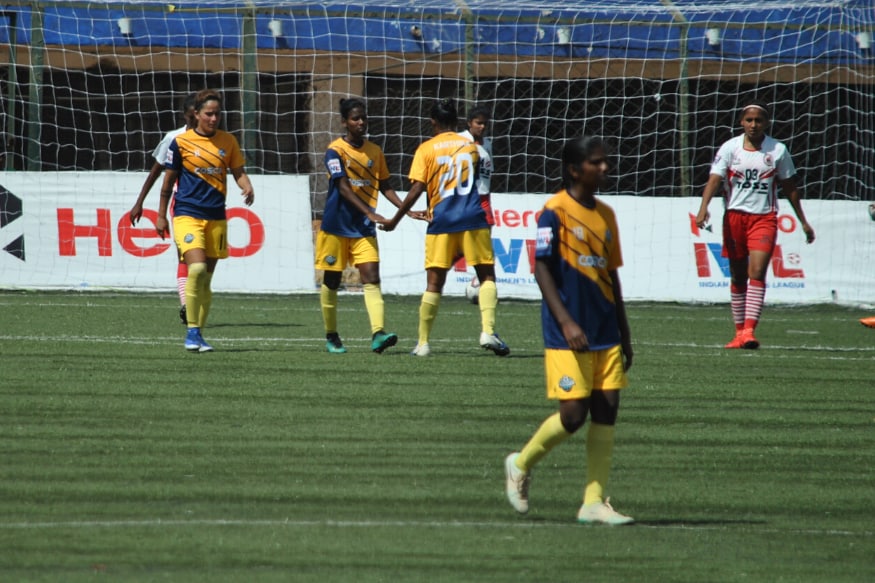 Sethu FC (Photo credit: AIFF Media)
Bangalore: Sethu FC had a massive 9-0 win over BBK DAV in their Indian Women's League (IWL) 2019-20 Group game A on Thursday at Bangalore Football Stadium to get the campaign going again.
The defending champions were stunned in their last game from Krypsha FC, but the Madurai team showed great character when they emerged from the chains of defeat.
The game was completely wrong in one direction. Two hits from Sandhiya and K. Sumithra, both hits being a carbon copy of the other, ensured that Sethu scored two goals within 18 minutes.
It was Sandhiya again who fell on a loose ball inside the 18-yard box and rounded the goalkeeper to 3-0 in the last minute of the first half when Sethu took a convincing 3-0 lead.
Karthika's left-footed shot in the bottom corner was 4-0 in the 50th minute before Sumithra's solo performance, in which she passed five BBK defenders, led to 4-0 on the hour.
Sandhiya completed her hat trick in the 81st minute, jumped again on a loose ball and showed great composure to round the keeper again 6-0.
Karthika scored the 7: 0 in the 82nd minute with a bold chip from outside the box. Just a minute later, substitute Kunti Kumari won 8-0 after Sandhiya had scored the goal.
A jump in time added the ninth as Karthika joined the hat trick club and scored their third goal in the 89th minute. The game ended shortly after when Sethu FC clinched a mammoth victory.
Get the best of News18 in your inbox – subscribe to News18 Daybreak. Follow News18.com on Twitter, Instagram, Facebook, Telegram, TikTok and on YouTube and stay up to date with what's happening in the world around you – in real time.