Introduction and definition of automatic screw locking machine
Views: 70 Author: Site Editor Publish Time: 2016-04-20 Origin: Site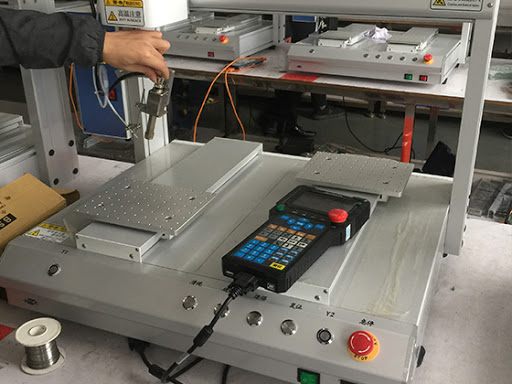 Automatic screw locking equipment is also known as automatic screw locking machine, automatic screw feeding machine, automatic screw locking machine, automatic screw locking machine, industrial tightening system, etc. it is an automatic application characteristic device that uses automatic mechanism to replace human hands to complete screw taking, placing and tightening. It can also be used for automatic assembly of small parts with a little change.
It can be used in auto parts production, automatic assembly of computers, displays, motors, lamps, mobile phones, printers, circuit boards, batteries, instruments, etc., which can greatly improve production efficiency, reduce production costs and improve reliability.
It is divided into hand-held structure and multi axis structure. The screw feeding is automatically completed by the system, and the screw is tightened in place by pneumatic or electric screwdriver. It is widely used and has the following application characteristics:
1. Efficient batch operation;
2. High reliability and stability;
3. Intelligent: continuous feeding, constant torque, optional counting function, leak proof function, screw sliding teeth and float lock detection;
Automatic locking screw machine is also called automatic locking screw machine, automatic screw machine, automatic screw machine, automatic screw machine, automatic screw fastening system, etc.
Screw conveying and locking are completed at one time, and there is no need to take screws by hand any more. Greatly improve the production efficiency, save labor, you want to play as fast as you can. Every time a screw is punched, the machine will automatically deliver it to the nozzle, which saves the need to hold the screw by hand. As long as the direct alignment of the screw hole can be, gently press the screw to lock, convenient and fast. You can play as fast as you want. Greatly improve the work efficiency, save labor resources. The machine is beautiful in appearance, novel in design, small and light, and can be put on or off the stage. It is mainly used in the assembly process of electronics, plastics, toys, electrical appliances and other industries.