Jahira lost 45 pounds. With the support and guidance of his partner, who is a personal trainer, he found a style of eating and an exercise routine that works. After years of struggle, he learned the power of consistent and decisive action.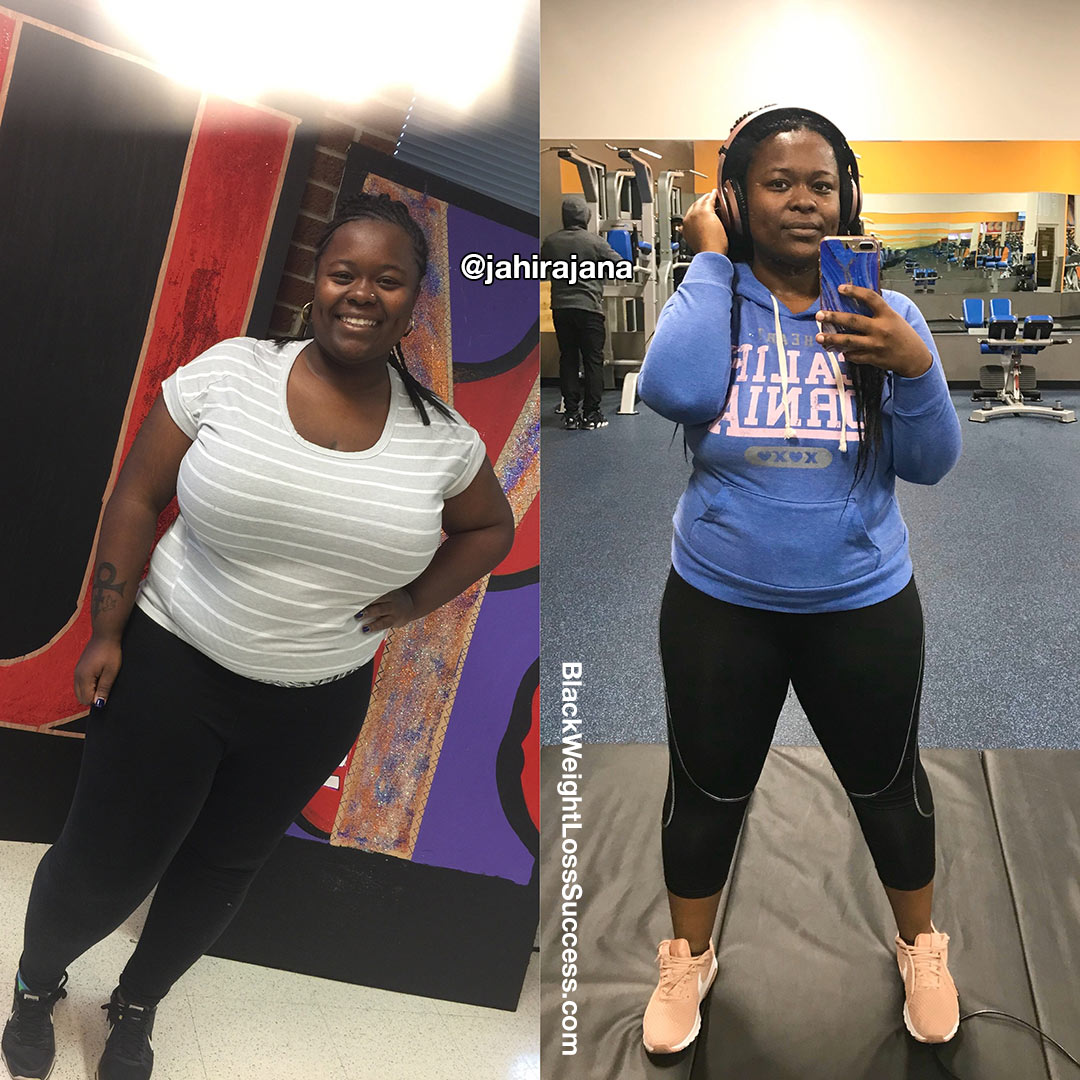 What was your motivation? What inspired you when you wanted to give up?
My name is Jahira and I am 24 years old. My motivation is me and my loving partner. I have always struggled with my weight. I tried to lose weight several times trying different methods, but consistency has always been my problem.
My partner is a personal trainer and is also very athletic, which I admire. My partner supports me a lot, it never makes me feel bad about myself when I feel defeated. I would be encouraged to write my goals and start creating a plan. I would also share with me the importance of eating better and the infinite benefits it has for your body. I started taking this information, using it to motivate me. With your support, I have manifested the courage and strength to move forward. I know it is possible if I apply consistency to every aspect of my trip.
How did you change your eating habits?
I used the MyFitnessPal application to track how much I should eat and if I am drinking enough water. I started with the Keto, but then I decided to follow a low carb diet.
Eating late was a problem of mine, so I used an application for intermittent fasting called Zero. I would make a shopping list before going to the store to avoid my habit of getting unhealthy snacks or processed foods.
What was your exercise routine?
I exercise three times a week doing cardio at the Stairmaster and training with little weight. I try to concentrate on specific areas of the body on different days to mix my workouts, but I always like to start my routine with cardio for 15-30 minutes.
How tall are you? How much weight have you lost?
My height is 5 & # 39; 2 "and I lost 45 pounds.
When did you start your trip? How long did your transformation take?
August will be a year since I started my trip. I plan to make this a lifestyle, so I don't have a final goal. I set small goals to focus on specific areas.
What is the biggest lesson you have learned so far?
If I didn't learn to appreciate who I was before my trip, I don't think I would be where I am today. I fantasized about how I would like to see myself, which led me to a feeling of defeat once I climbed the scale and didn't see a change. (or worse, added weight!) Self-love is part of the trip. I had to work hard to change my mindset to achieve consistency and believe that I can do this.
What advice do you have for women who want to lose weight?
Have fun on the journey to your new self! Do what makes you happy and don't compare yourself to others. Remember, it took years to gain weight, so it will take some time to get where you want to be. Consistency is the key!
Instagram: @jahirajana