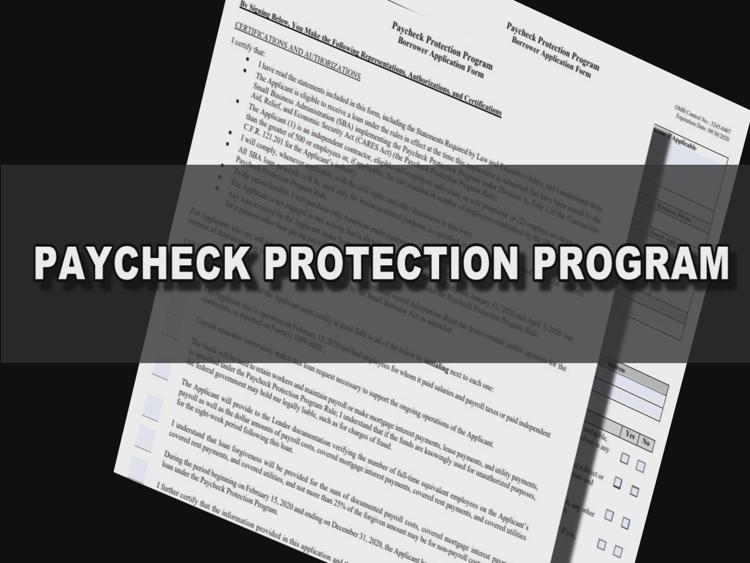 PADUCAH – Plans to help thousands of small businesses keep their employees didn't go smoothly on Friday. The Small Business Administration has big problems processing billions of dollars in loans for its paycheck protection program.
Congress approved $ 349 billion on Friday, April 3, for eligible small businesses to apply through SBA. The only problem is that, according to lenders, their applications do not go to SBA.
"A bank had 300 to 400 applications that they processed at 1 a.m. last night to process and prepare for when things went live this morning," said Mike Maxwell, a commercial loan specialist in the Purchase District in Paducah. "And only one of these 400 applications could be submitted this morning."
The Paycheck Protection Program offers a small business thousands of dollars to cover qualified wages, rent, incidental costs, and interest on mortgages and other debt obligations. A qualified small business should submit an application through an existing Small Businesses Lender or approved Federally Insured Depository (FDIC) bank, credit union, or non-bank lender.
US Representative James Comer said he received calls from lenders and borrowers all day.
"I can assure you: I myself, along with probably at least half of my congressional colleagues, have had direct contact with the SBA in the past 48 hours to raise concerns," said Comer.
He said this includes lack of guidance from the SBA, lenders who access the website to submit applications, and lenders who are kicked out of the system before the application is submitted to the SBA.
"We are in unknown territory. The SBA had two weeks to prepare for it, but I don't know that you can fully prepare for the number of calls and inquiries it has received in the past 48 hours," he said .
Some banks process only a few dozen SBA loans each year, and now they have hundreds in a matter of days. Maxwell is a link between small businesses and local lenders in the region. He said they were overwhelmed when they tried to get the latest information.
"We released the final guidelines yesterday afternoon to prepare to receive applications today," said Maxwell. "Some of the applications and then some of the documentation had to be scaled back to do some revisions."
He said everyone's workforce is overworked, but the entire community needs to be patient.
"We're trying to figure out the kinks and figure out what will work and what won't, the volume it can handle," said Maxwell. "It will be a learning curve and there is a fear that these funds will run out."
According to Comer, small businesses are likely to need more money.
"I hate continuing to spend money, but it looks like this loan program is going to expire fairly quickly," said Comer. "I was surprised at the number of companies and individuals who contacted me because they wanted to borrow the maximum amount, so if it is in my congressional district, I am sure it is in the other 434 home districts."
The finance department is working to increase the number of approved lenders. You can find a list of current SBA lenders on the SBA website. You can also call your financial institution to confirm whether it is an SBA-approved lender.
"What the Trump administration said to us: All problems should be resolved early next week or mid-next week," said Comer.
Comer said he wants local businesses to be able to open their doors once the COVID 19 outbreak is over.
"Of course we want them to open up again. So I just want to see, and for sure the dismissed people, especially the low-wage workers, we want to make sure they feel good and that they do." have enough money to make ends meet. "
The loan amounts will be granted as long as the approved small business recipients have used the money to cover wages, mortgage interest, rent and ancillary costs for a period of two months after the loan has been processed. They must also maintain their employee compensation. You can email the business area of ​​the Purchase Area Development District if you need help finding a lender.
Click here for the PPP application.