Former prime minister and senior congress leader Manmohan Singh said the real danger is that current case law does not recognize the problems and is therefore unlikely to find credible answers.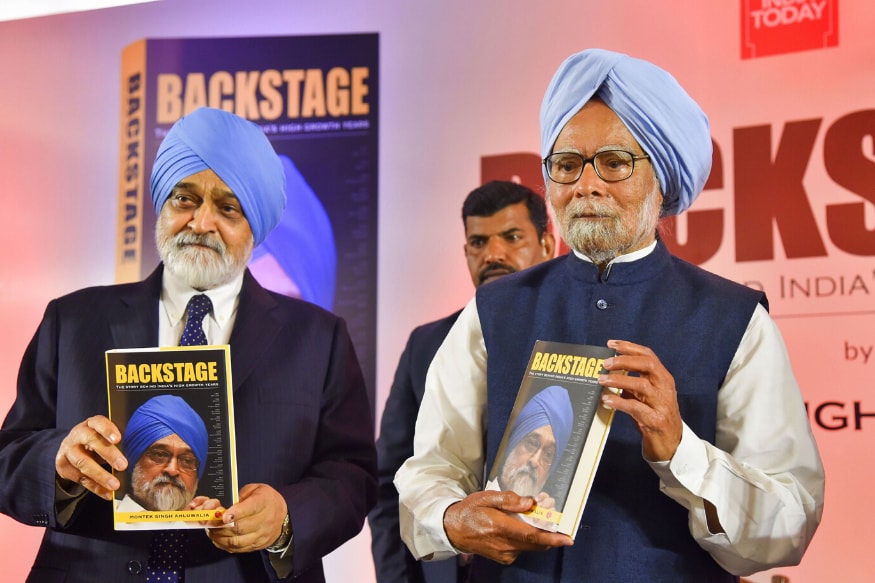 Former Prime Minister Manmohan Singh with the former deputy chairman of the former planning commission Montek Singh Ahluwalia (L) will publish the book "Backstage: The story behind India's fast-growing years" in New Delhi on Wednesday. (PTI)
New Delhi: Former Prime Minister Manmohan Singh attacked the Modi government on the state of the economy and said on Wednesday that the current dispensation did not recognize the word "slowdown" and the real danger was finding credible answers to take corrective action if Problems not being recognized are unlikely.
At a meeting to kick off Montek Singh Ahluwalia's book "Backstage," Singh said the former vice chair of the Planning Commission wrote about the good and weak points of the UPA government.
"I think these issues are being discussed and should be discussed because we have a government today that does not recognize that there is a word like slowdown. I think that is not good for our country," said the former prime minister.
"If you don't recognize the problems you are facing, you are unlikely to find credible answers to take corrective action. That is the real danger," he said, attacking the government on the economic situation.
The book will be of great help to the country's future growth, Singh said.
"Montek has also pointed out that, contrary to what the ruling group says, the $ 5 trillion economy by 2024-25 is wishful thinking today. There is also no reason to believe that farmers' incomes will change over a period of three Years will double. " he said.
Singh also praised the role of former Prime Minister Narasimha Rao, P. Chidambaram and Ahluwalia, who supported his liberalization of the economy in the 1990s and enabled him to implement reforms despite opposition from various sides.
Get the best of News18 in your inbox – subscribe to News18 Daybreak. Follow News18.com on Twitter, Instagram, Facebook, Telegramm, TikTok and on YouTube and stay up to date with what's happening in the world around you – in real time.