New Delhi: SITI Networks Limited (BSE: 532795, NSE: SITINET), a company of the Essel Group, one of the largest Indian multi-system operators (MSO), has its consolidated audited financial results for the third quarter of the fiscal year to Released December 31, 2019. Continuous growth through tight control of spending and operational efficiency across all metrics.
SITI's operating EBITDA increased 1.24 times over the previous year to Rs. 2,676 million. This leap was due to strict control of spending and operational efficiency. SITI's operating EBITDA margin also rose significantly in the 9MFY20 by 1.1 times year-on-year to 22%.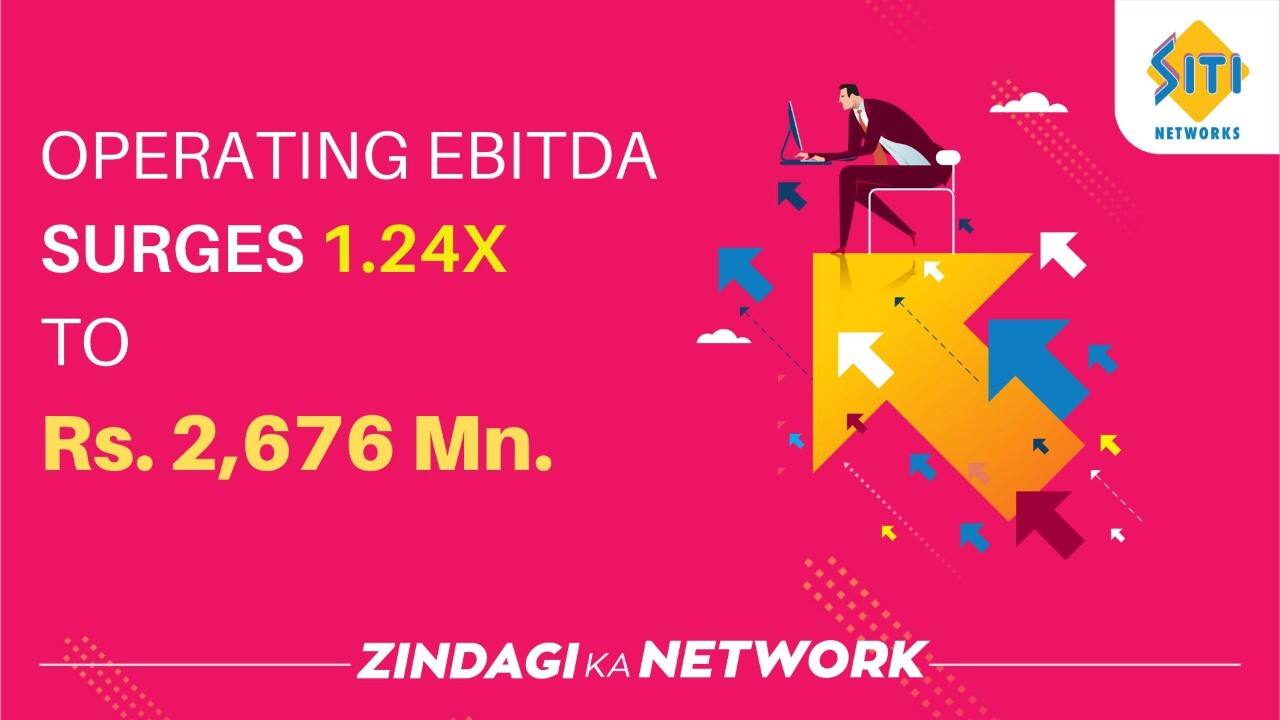 Subscription revenue for the 9MFY20 rose 19.5% year-on-year to Rs. 8,687 Mn, supported by the strong growth in the subscription ARPU, which rose 1.8 times to 128 rupees per month. The total income (without activation) also increased year-on-year by 12.7% to Rs. 12,189 Mn for the same period. SITI Broadband and Zee 5, India's fastest growing OTT platform, have teamed up to promote premium content to SITI's high-speed broadband customers. SITI Broadband also expanded its presence with a mix of intelligent customer management and innovative offers.
A new SITI broadband web and mobile interface has been introduced to improve the customer experience. SITI's continuous efforts to improve operational efficiency by improving its systems, processes and people have led to results. This has resulted in a better and closer connection to the over 24,000-strong sales network and a stronger focus on full compliance with the tariff regime.
As he commented on the results, Anil Malhotra, CEO of SITI Networks Limited said: "SITI's continued focus on operational efficiency and tight spending controls has increased operating EBITDA 1.24 times year over year to $ 3.676 billion. Rupees and the expansion of operating EBITDA margins by 3 million rupees, 1.1 times the previous year to 22% in 9MFY20. Our total sales (without activation) rose in the same period by 12.7% year-on-year to Rs. 12,189 Mn. Our subscription revenue also increased 19.5% to 1.677 billion rupees. We focus on working closely with
Our distribution partners for more sweating on the ground by introducing value-added services for our customers SITI Broadband with Zee 5, India's fastest growing OTT app, offers both partners the opportunity to increase their business ambitions and create added value for all our stakeholders with one focused and strategic approach. "