Some characteristics and benefits of automatic screw feeding and locking machines
Views: 17 Author: Automatic Screw Feeder Machine Manufacturer Publish Time: 2021-06-09 Origin: https://www.calvindude.com/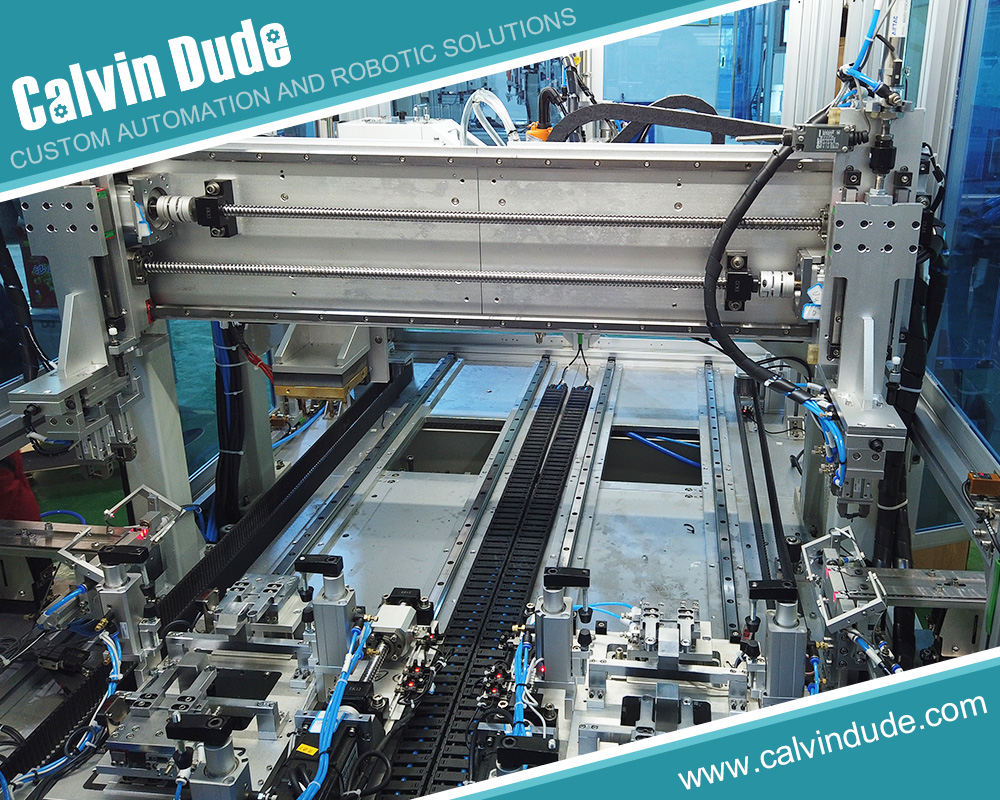 Some characteristics and benefits of automatic screw feeding and locking machines
Automatic feed screwdriver systems are important, especially in assembly and production lines. These systems are responsible for installing, locking, and tightening screws in laptops, calculators, mobile phones, and all sorts of electronic devices. The device may be used in different industries to save costs and save time.
There are so many manufacturers of these systems today, and they come with different features. Some manufacturers go a step further to create custom-made systems to serve specific parts of different industries. These machines have heavy demand in different industries like auto mechanics and electronics. The production could be large scale or small scale, and this determines the kind of automated screw driving systems that are ideal.
Most manufacturers create automatic screw tightening machines that are easy to use. The machines may be used for screw attachment to some specific areas with a very low error margin. Most machines also have screw locking mechanisms that are adjustable and comfortable, providing great precision during operation.
There are some components with very small screw holes. In such a case, screw feeding and tightening can be almost impossible to handle manually. With the introduction of auto screw feeding systems and automatic screw fastening machines, such activities are facilitated and accomplished with great ease. Locking small screws can be a great challenge. Doing such things manually and using the wrong tools can be catastrophic. One ends up spending too much time, and many mistakes can come up because of this. Such errors need to be corrected, which means a lot of rework to redo the tasks. Therefore, investing in the best assembly automation screw feeders is one of the best things to do to avoid such issues.
Benefits
One of the major benefits of investing in an automatic feed screwdriver system is that most are available in compact designs. Most people may wonder how small machines can handle work in an assembly line. The main thing to note is that larger tools can reduce precision compared to the smaller ones. This is why larger tools are not preferred in most cases. Using smaller devices for screw feeding and tightening, the user gets a better view, which facilitates the completion of the job better.
Most of the automatic screw systems are lightweight. In this case, if the device is a handheld one, the workers can handle work better. Lightweight machines can be easily manipulated at different angles with some level of ease. At times, one may be required to work for more hours. The lightweight feature of the handheld automatic feed screwdrivers is an added advantage.
The third thing that most automatic screw feeder machine manufacturers concentrate on perfecting is noise reduction. Some machines can create a lot of noise. The friction of the parts can cause some noise. By using an automatic screw feeder system, the noise is reduced.
The auto screw feeding systems are usually portable, durable, and lightweight. Most of them have an anti-slip design which means the tools can be used for longer hours even if they have to be handheld.