JEFFERSON CITY, MO – Missouri Governor Mike Parson says his condition is beginning to stabilize and smooth the curve of COVID-19.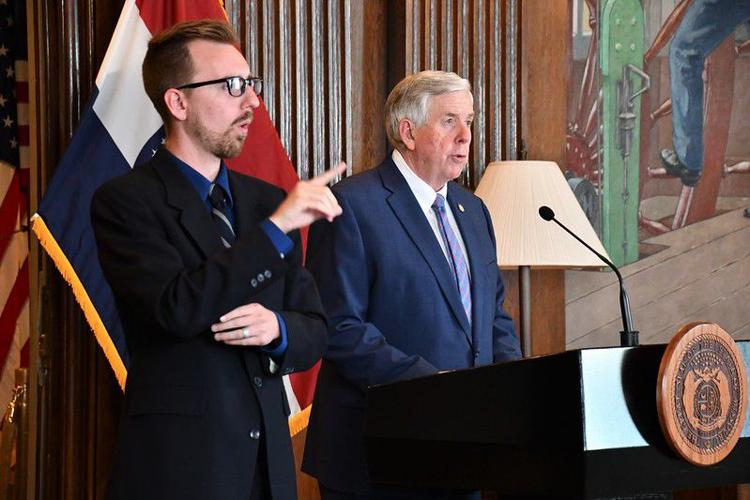 During his daily virus briefing on Wednesday, Parson said the state was preparing to reopen the economy on May 4, but the lack of personal protective equipment was still a major problem.
As of next week, the state will provide a state-funded decontamination system to clean N95 masks for healthcare workers. Parson – At the CoxHealth Medical Director Briefing for Infectious Diseases, Dr. Robin Trotman, director of the Missouri Department of Health and Senior Services, Dr. Randall Williams, Todd Richardson, director of MO HealthNet, and Sandy Karsten, director of the Missouri Department of Public Safety, attended – Battelle said The Critical Care Decontamination System will be available next week.
Hospitals, other healthcare providers and first aiders can use the system to maintain personal protective equipment. Parson announced that the state will have up to 13 drop-off / pick-up locations for N95 masks that need to be decontaminated. The masks are taken from these locations to a temporary Battelle decontamination site in Jefferson City. Once decontaminated, the masks are returned to the drop-off / pick-up points approximately 72 hours after being dropped.
The governor's office says health care providers in Missouri should have access to the Battelle decontamination system for at least six months. Health care organizations and first responders interested in using the N95 mask decontamination system can register with Battelle.org/N95. Parson said the system would clean up to 80,000 N95 masks a day.
Parson also announced that Missouri will use a new tool developed by Google to connect healthcare providers with Missouri companies that manufacture and deliver PPE. Parson said the creation of the Missouri Marketplace tool was the result of a joint effort by the state government and the Missouri Hospital Association. Missouri companies interested in selling or manufacturing PPE can contact the Department of State Economic Development at ded.mo.gov/howtohelp.
The Missouri Department of Health confirmed 196 new cases of COVID-19 on Wednesday, bringing the total number of cases in the state to 6,137. As of Wednesday, 208 coronavirus-related deaths were confirmed in Missouri – an increase of 19 since Tuesday.