The most basic roles of automatic screw driving machine in manufacturing fully automated assembly line
Views: 6 Author: Automatic Screw Feeder Machine Manufacturer Publish Time: 2021-05-06 Origin: https://www.calvindude.com/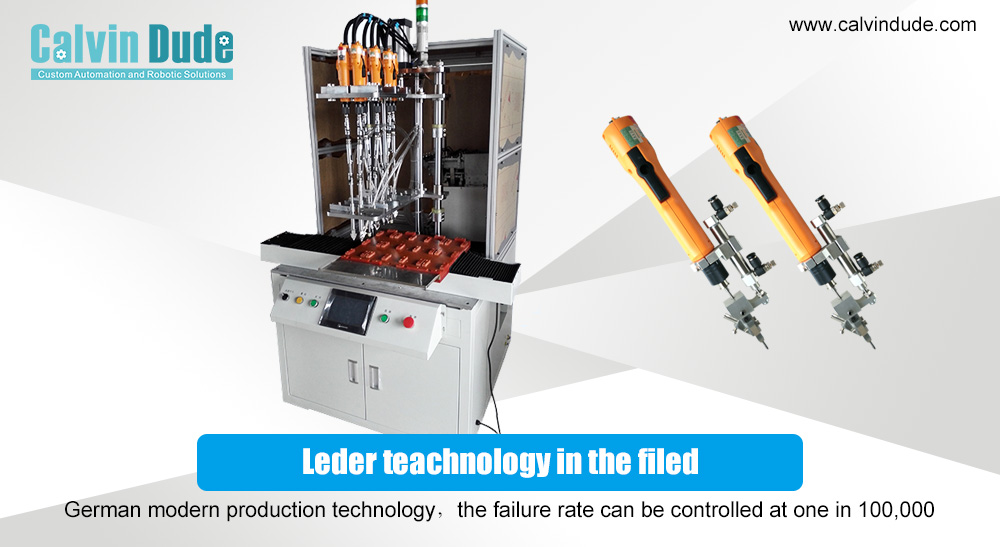 The most basic roles of automatic screw driving machine in manufacturing fully automated assembly line
Production is important, and different machines make it flow easier depending on the industry in question. One such machine is the automatic screw driving machine. This machine's basic role is for use in assembly lines.

The automatic screw-driving machine is usually the last part of an assembly line within production facilities. Because it is a robotic machine, it has a screwdriver that bears a magnetized top, which receives a screw from the automatic screw feeder machine.
By using the previous programming, the machine then places screws very precisely in the right positions as given.
Such machines also take care of the whole screwing process using the ideal pressure intensity. With the right programming, the products being assembled are not destroyed, and the screws are installed right with a very low probability of error.
Technically speaking, screw driving is an automated process that supplies the right kind of screwing for operators. Production staff place plates which are to be screwed in. In most cases, the automatic screw-driving machine constantly screw and then remove plates.
Because of the autonomous system, you can automate the entire production facility, which means better outcomes. When a production facility is fully automated, one can easily get their products in massive quantities for quite a long while.
An automated production facility is a great asset and a tool that you can fully utilize for great outcomes. This should be taken as a long-term investment. Even though the initial cost may be high, it will be paid up once you start your production and do it in bulk. You will enjoy substantial profits for a long time if you pick the best automatic screwdriver system for your company. According to studies conducted about the automated machines within industrial applications, the money is paid back within six months to one year.
The other thing you should note about the automatic screw feeder machines is that they can work for a long time and cannot be compared to manual labor. This means that they can sustain quite substantial revenue for the facility.
The best automatic screw dispenser manufacturer can help you evaluate your entire production process and recommend the best machine to use for the best results. Some automated screw driving systems are made for specific purposes within the production industry. The best thing is that manufacturers can allow room for adjustments, which makes it possible for some machines to handle different screw types and sizes.
An automatic screw driving system is ideal feeding equipment that is available in the market today. It comes with features such as energy-saving, quick transmission speed, and ease of operation. The best thing is that you can get a customized automatic screw fastening machine and feeder according to your needs.
When your automatic screw tightening machine meets your production needs, everything becomes flawless, and your production is boosted to the maximum. Since machines are not human, they do not get tired. With the right servicing and maintenance, you can reduce downtime meaning more revenue at the end of the day.