The new things that you can expect in the world of automatic screw driving system and machine
Views: 12 Author: Automatic Screw Feeder Machine Manufacturer Publish Time: 2021-04-12 Origin: https://www.calvindude.com/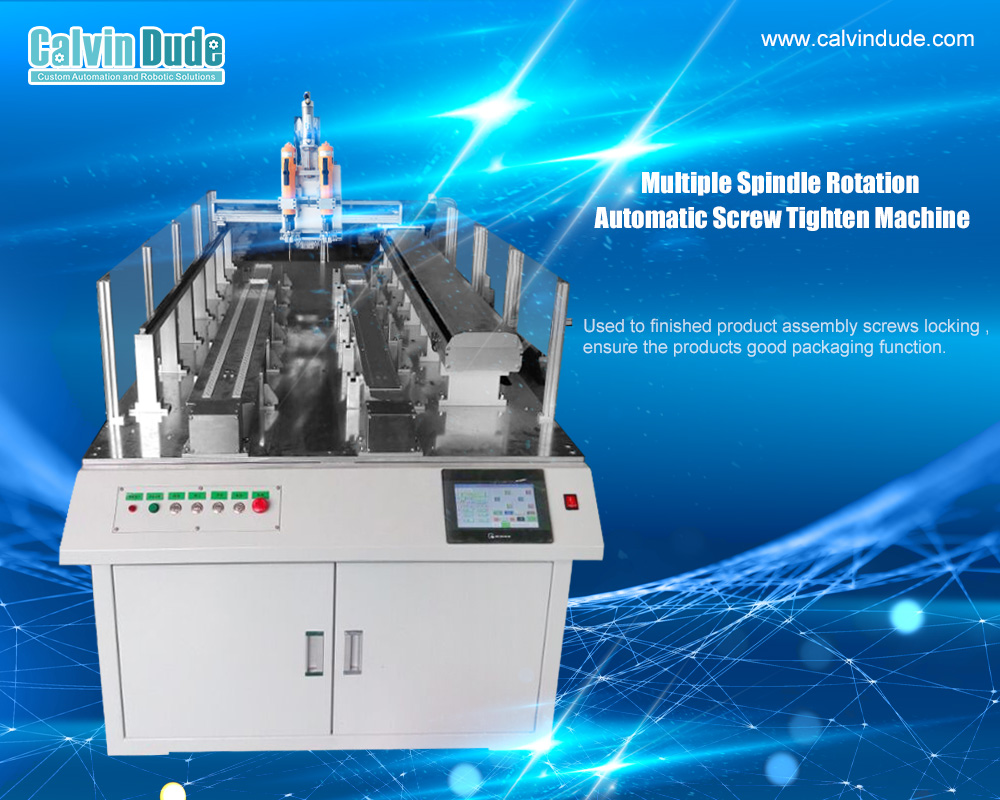 The new things that you can expect in the world of automatic screw driving system and machine
The world changes every day, and so many things are introduced to make processes and life in general better and flawless. In the automation world, one of the greatest parts is screw driving. We need screws in our parts and so many manufacturing processes.
With the many challenges that come up every day, there is a need to keep things fresh and introduce some more innovations to make things easier for the manufacturing industries. The creation of the best automated screw driving system is, therefore, a necessity today.
Some of the things that have been introduced include:
• Flexible drive and feed systems for better production
As time passes by, manufacturers have to consider an investment in automatic screw driving systems. When your assembly activities require the use of many screws that are the same size, having an auto-feed screwdriver can boost your quality, accuracy, and productivity in general.
To improve the processes involved in assembly, we need reliability, speed, and a low downtime. When you remove operators from tasks like handling fasters, waste is eliminated, and things get faster. There is also a very low chance that fasteners could be overlooked as the assembly is being done. Automatic screw dispenser manufacturers are already doing these things.
• Data-driven drivers
Today, most industries demand tools that can offer reliability, speed, and an easy setup. Quality is very essential in the world today. This is why tools that address things like traceability and data analytics are being introduced into the markets.
The creation of automatic screw fastening machines that have track and trace allows you to get a detailed breakdown of the whole tightening process. Automated systems now include electric screwdrivers that have great torque control and an analysis of the different tightening sequences. This ensures traceability and integrity. Everything can be analyzed to help you achieve high-quality products at the end of the day.
• Flexible fastening
There is a trend supporting shorter lifecycles of priciest. This has made flexibility very important in automatic screw driving systems. Engineers desire to adopt a single system to handle many products regardless of the location of the screws. For this reason, most automatic dispenser manufacturers are working on integrating the screw driving systems into work cells that need very little or no interaction with operators. When a product has to get annual iterations or changes, it is convenient to use that same equipment to assemble any new versions. With such automatic screw driving systems, global flexibility can also be met.
Feeding time
When you choose to screw things manually, you have to retrieve screws from bins, make sure they are well aligned with holes, and then engage your bit with fasteners. When you have an automatic screw feeder machine, everything is well taken care of. All the operator has to do is to ensure the drivers are positioned over all the fastening locations.
With a good driver, you have great control over the assembly operation. You can also control the tightening direction, the angle rotation, the torque, and the fastener's speed.
Calvindude aims at making such technological advancements and inventions available to different manufacturing industries with the best automatic screwdriver systems.