The process involved in screwing delicate parts
Views: 16 Author: Automatic Screw Feeder Machine Manufacturer Publish Time: 2021-06-04 Origin: https://www.calvindude.com/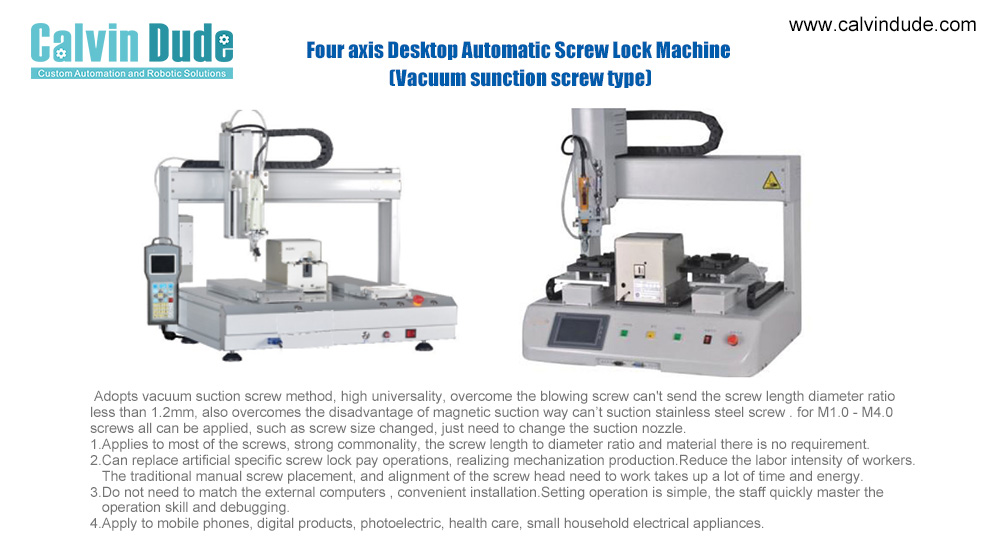 The process involved in screwing delicate parts
Screwing things together is not a simple task, as most people would assume. It involves a lot of precision and care to get it right. While these tasks can be done manually, it is not always the most convenient way to do things. There are instances where it is absolutely necessary to get an automatic screwdriver system to get things done correctly.
Some products are made of materials that are not hard, and excess pressure ends up destroying them. Silicone is a good example, and it is used to make different electrical gadgets. If this is to be avoided, it is essential to install the most functional automatic screw feeding system that matches the processes at hand; slight errors can lead to great damage, which is never good for electric circuits. Such damages lead to losses.
When screws need to be installed, they need to enter specific points; a slight error may lead to great damage to the electronic circuits. This can lead to the total destruction of the device. Automatic screw tightening machines are easily programmed using reliable software. The programming determines the kind of pressure exerted during the screwing period and determines the speed at which the machine operates.
Fragile materials need to be handled with great care. Regardless of this, screwing cannot be ignored or overlooked to get a good final job done. It has to be done right. These materials need to be fixed in stable plates. This is because moving could cause a lot of damage to the circuits within.
Fragile materials are susceptible to break when pressure is exerted. If they are not screwed the right way, they can be easily damaged, which means professional labor may be required in that area. Even though great care is taken, the margin of error is always there.
The fact that errors can happen simultaneously emphasizes the need to invest in assembly automation screw feeders. These machines get the job done automatically and correctly. The machines may be very complex or very simple, depending on the process at hand and the required tasks. In most cases, the machines are installed with reliable software that helps in programming and giving commands regarding how different things ought to be done, at what speed, and what duration.
Programming is essentially designed in a way that makes it easier to place different pieces. The machines usually pick the screws and ensure they are placed in place with the highest possible precision. This is the only way to guarantee that circuits remain unaffected and are drilled in the right position.
Apart from this, a pressure graduate may be performed. With this, pressure can be set at a certain level. If pressure is too much, the screws will be done too tightly, which is never a good thing, and there may be risks like breaking. Screwing the base can be quite problematic. However, after it is done the right way, all other things fall into place, and the hard work gives way to simpler jobs.