Top Applications Of Automatic Screw Feeder Machine
Views: 30 Author: Automatic Screw Feeder Machine Manufacturer Publish Time: 2021-03-22 Origin: https://www.calvindude.com/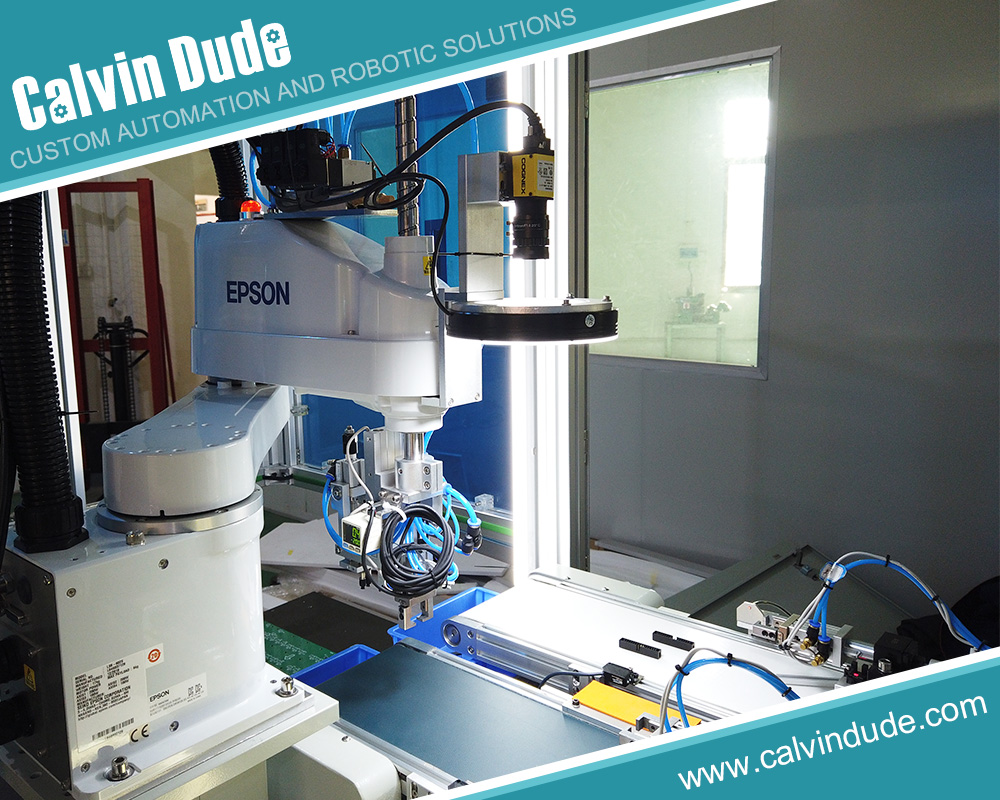 Top Applications Of Automatic Screw Feeder Machine
While almost every business handling large scale manufacturing, involving repeated processes, can benefit from integrating an automatic screw feeder into their automation assembly lines, there are few industries where these tools have become indispensable.
● An automatic screw feeder machine:
● Streamlines the assembly line
● Saves time and energy
● Raises the speed of operation.
● Reduces the requirement for manpower
● Increases production efficiency and output
● Lowers the scope for errors and inconsistencies
An automatic screw feeder machine is designed to feed smaller sized items such as screws, rivets and nails in a metered fashion. Thus, one can control the pace at which the screws are supplied as well as the orientation in which they must be transferred along the track before they are fastened. A major advantage of automatic screw presenter machines is the ability to handle large volumes of screws at a time. They can be used in combination with a robotic assembly line or could assist human workers.
Specific industries are more likely to benefit from the inclusion of an automatic screw feeder for the following reasons. Firstly, they assemble equipment, parts or components in large numbers. Secondly, production involves repeated processes that must be completed in a timely manner. Thirdly, they must meet strict quality control measures. We've discussed a few of the industries that could benefit from using a screw feeder machine.
The Aerospace Industry
The Aerospace industry is a highly competitive industry. But more importantly, quality control and efficiency in manufacturing are essential.
Aerospace manufacturing and design involves a broad range of tasks such as the assembly of circuit boards, amplifiers, antennae, and satellite dishes. These processes need to be performed repeatedly and require fitting a large number of screws.
Most of the production lines in the Aerospace industry integrate robotic systems, and thus the automatic screw dispensers used must be compatible with these high-tech, fully automated assembly lines.
Medical Equipment Industry
Automatic screw feeder machine are a common sight in industries assembling medical equipment. For medical equipment, especially the manufacture of life-saving equipment, safety and quality becomes a chief concern. Also, these devices make use of very small-sized screws which render manual handling a little difficult and tedious.
Specialised automatic screw feeder machine can be configured to feed and fasten screws of varied sizes. Besides, they also ensure that the screws retain their integrity right from the moment they are picked to the final place where they are fastened.
Consumer Electronics
Automatic screw feeder machine are also widely used in the consumer electronics industry. These machines comprise numerous moving parts, in plastic or metal that need to be put together before the final product is ready.
Screw dispensers designed for consumer products and electronics include presenters in handheld models as well as those designed like a robotic arm. Given that many of the components are small-sized and fit into really small spaces, screw presenters designed for the consumer electronics can fix screws and retainers in the tightest spaces.
Automatic screw feeder machines are also extremely useful when it comes to the assembly of furniture, in the fenestration industry to automate fixing and fusing of windows and hardware and in a highly demanding automotive industry.