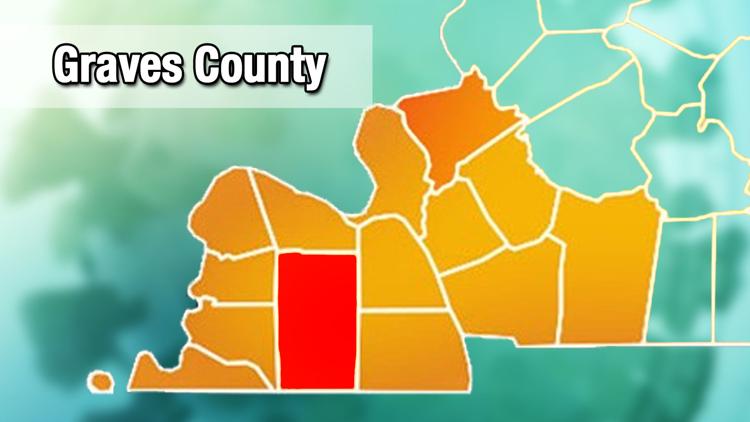 GRAVES COUNTY, KY – Graves County has 121 cases of COVID-19 after the local health department confirmed two new cases on Tuesday.
The two new cases include a woman in her eighties and a woman in her twenties. The health department says that both women are isolated in their respective homes.
Many of the county's COVID-19 cases are linked to the Mills Nursing and Rehabilitation Center in Mayfield. According to the Health and Family Services Cabinet, 65 residents and 31 Mills employees tested positive for COVID-19 on Tuesday, and 13 residents died. In addition, three Mayfield Health and Rehabilitation employees tested positive.
Noel Coplen, director of the Department of Health of Graves County, told Local 6 that one of the two new cases was related to the Mills Nursing and Rehabilitation Center, but he would not disclose who is associated with the facility.
During his daily briefing on COVID-19, Governor Andy Beshear said two Graves County women were among the 12 new coronavirus-related deaths that were confirmed on Tuesday. One of the women was 71 years old and the other 84 years old, said the governor.
Kentuckians who have questions about COVID-19 can call the state hotline at 1-800-722-5725. To view the latest updates from status, Click here.
Read the full Graves County Department of Health press release:
Read the Tuesday update from the Cabinet for Health and Family Services on COVID-19 cases in long-term care facilities in Kentucky: