Understanding The Different Types of Automatic Feed Screw Driving Systems
Views: 20 Author: Automatic Screw Feeder Machine Manufacturer Publish Time: 2021-03-31 Origin: https://www.calvindude.com/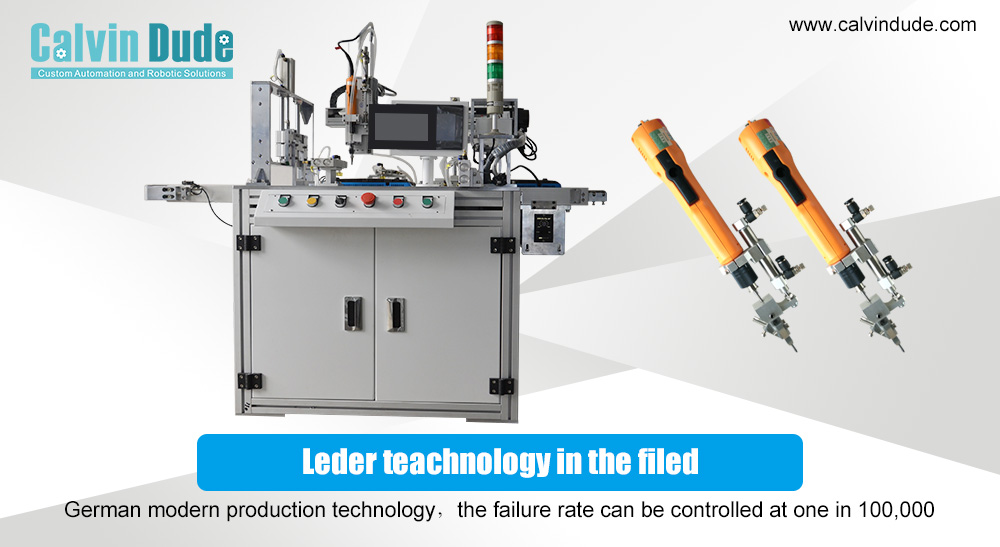 Understanding The Different Types of Automatic Feed Screw Driving Systems
When it comes to automated screw driving and screw feed systems, there is a broad range to choose from. Built in varied designs and equipped with a mixed group of features, they each, in their own capacity, speed up and streamline the manufacturing process. Data-driven drivers reduce the scope for errors and enable flexible fastening.
Made with cutting-edge technology, they are also designed such that they easily adapt to a business or industry's unique needs.
In this article, we discuss the different types of automatic feed screw driving systems, so that you can make an informed decision if you are looking to upgrade your assembly line.
Handheld Screw Driving Systems
Handheld screw driving systems do not completely do away with the need for human operators. Hence, they can be regarded as semi-automatic systems.
In most cases, the screwdriver unit is hooked up to a screw feeder system. The screw feeder transfers the screws to the screw driving head, which then fastens the screw in place. The driver unit however has to be directed by an operator to the fastening location.
What gives these handheld screw driving systems an edge is their compact profile and high torque values. They offer great flexibility in terms of being easy to programme. Not only this, they are available in varied designs such as the vertical profile driver, the angle-design and the pistol grip. They feature sensors that provide complete control on the angle measurement and torque.
Besides, these handheld automatic screwdrivers also vary based on the power they use. There are electric and pneumatic models.
Screwdriver Fixtured Systems
Designed for heavy duty applications, fixtured screw driving heads are much more efficient and high-performing than their handheld counterparts.
On one end, these ergonomic screwdriver heads are attached to automatic screw presenters that provide a steady supply of screws. On the other end, they are mounted to a work cell, cartesian robots, indexing table or transfer lines where they align and fasten screws.
These fixtured systems could consist of single or multiple spindles. A single spindle can fix a single screw. However, multiple spindle fixtured systems have the capacity to fit anywhere between 4 to 12 screws or more. Not just that, they are engineered to handle a variety of fastener patterns. They use vertical thrusters to fasten screws.
Multi-driver fixtured systems are not called heavy duty for no reason. Built of superior grade materials and high load bearings, they can handle successive shifts without breaks. What's more? They are low maintenance.
To add, multi-drive fixtures screw driving systems are completely automated in that they advance the screw, position the head above the product and automatically push the bit forward fastening the screw at the desired torque and depth. The parameters can be pre-programmed and do not require a human operator.
Now that you know of the available options in automatic feed screwdriver systems, you can choose one that best suits your application needs. After all, assembling a medical device might require lower torque values and hence may benefit from a semi-automatic handheld screwdriver as against applications in the aerospace industry.