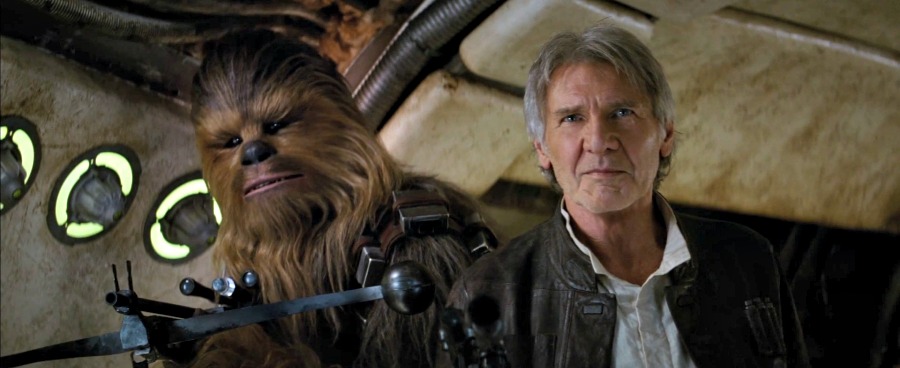 Hold onto your lightsabers (or should we say trisabers?) folks – the new trailer for Star Wars: The Force Awakens is here and it's a gloriously geeky thing of beauty.

Watch it below.

The trailer, which gives us our first look at returning Star Wars icons like Han Solo (Harrison Ford) and Chewbacca — with a voiceover from Luke Skywalker (Mark Hamill) —  debuted during a panel for the film being held at the annual Star Wars fan convention, Star Wars Celebration.

Oh, and there's a ton of new footage, including a fresh look at the new Stormtroopers, our lead villain and all of the new characters, played by Daisy Ridley (Ren), Oscar Isaac (Poe) and John Boyega (Finn). And if you look closely, you may even see Luke Skywalker and Darth Vader make very brief cameos.

Additionally, you can check out the film's first official poster below.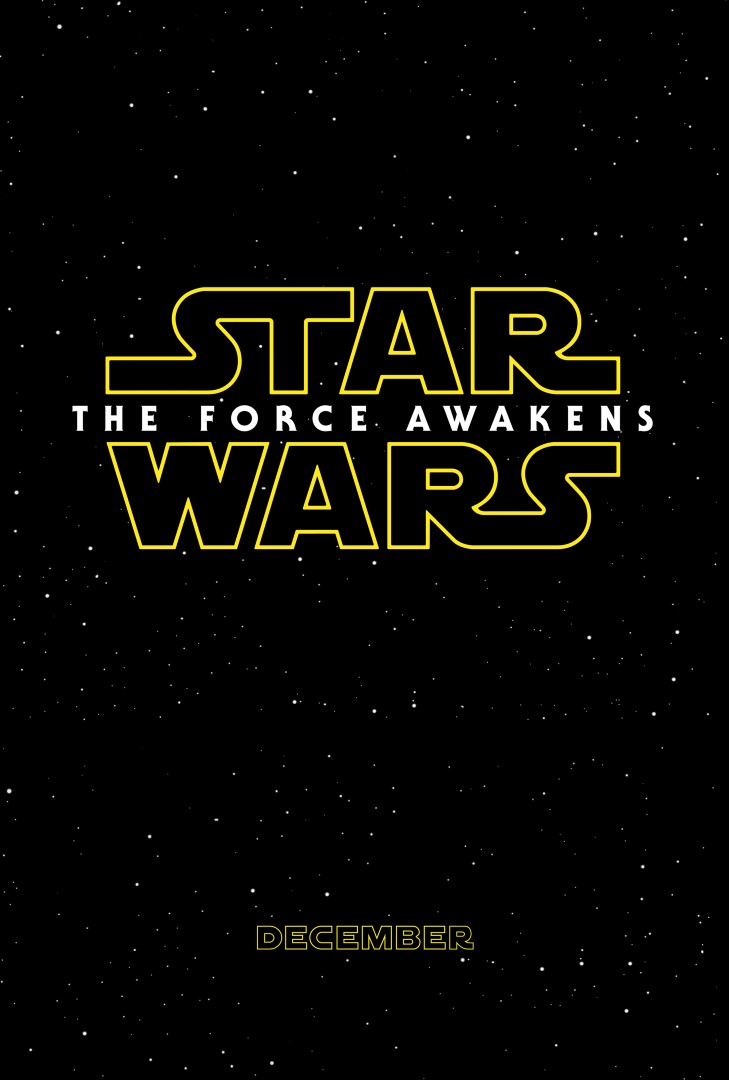 Starring Harrison Ford, Carrie Fisher, Mark Hamill, Anthony Daniels, Peter Mayhew, Kenny Baker, John Boyega, Daisy Ridley, Adam Driver, Oscar Isaac, Andy Serkis, Domhnall Gleeson, Max von Sydow, Lupita Nyong'o, Gwendoline Christie, Crystal Clarke, Pip Anderson, Christina Chong and Miltos Yerolemou, Star Wars: The Force Awakens hits theaters on December 18, 2015.

For more on the Force Awakens panel, watch the official livestream below and stay tuned for our full report from Star Wars Celebration. What did you think of the new trailer?